I'M PHOTOGRAPHING JUST 50 LADIES OVER THE AGE OF 50 TO DEMONSTRATE THAT BEAUTY IS NOT SOLELY FOR THE YOUNG
I WOULD LOVE FOR YOU TO JOIN THESE LADIES WHO HAVE ALREADY TAKEN PART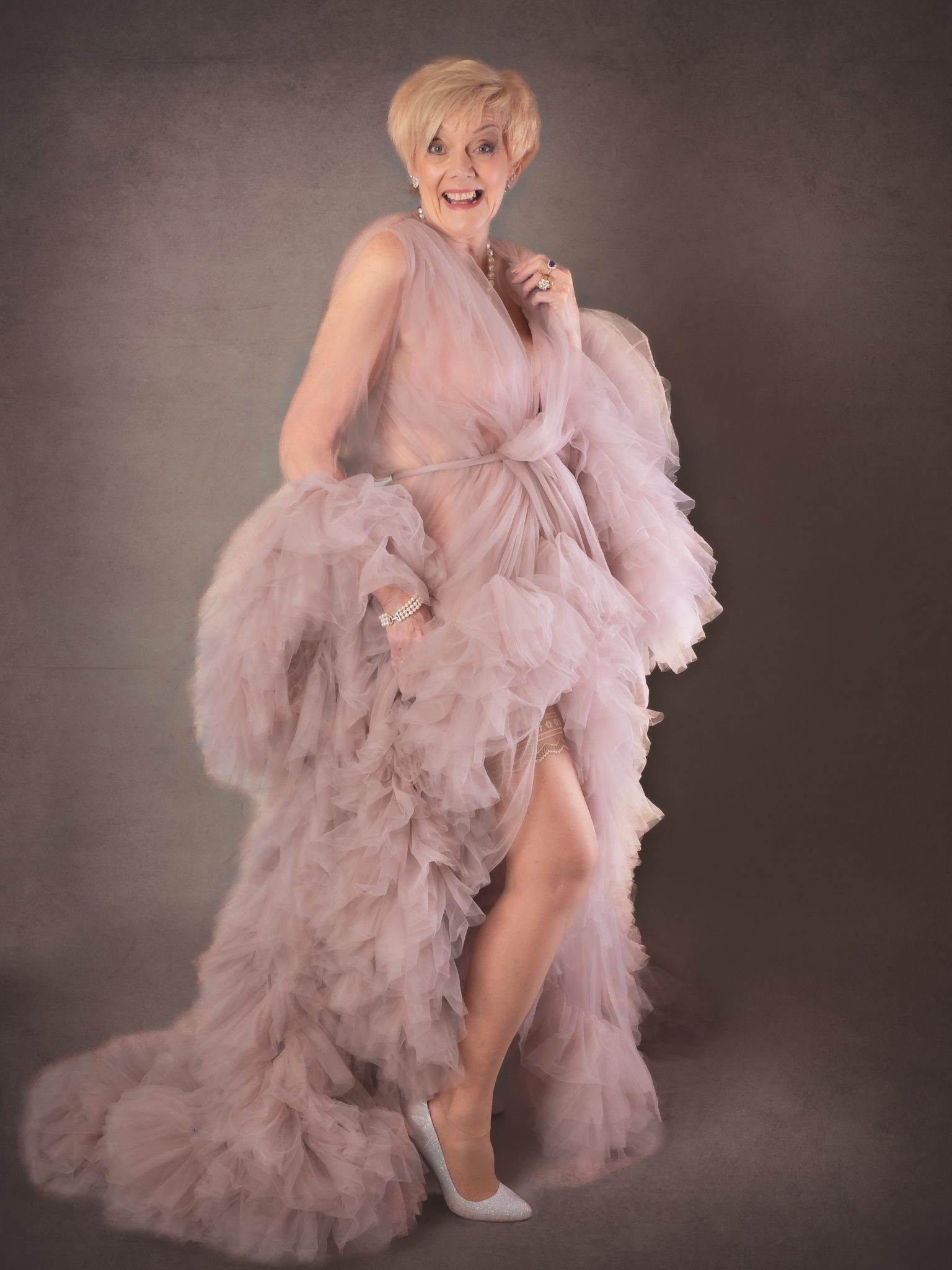 Can You Relate To This?
Have you noticed the midlife invisibility cloak has descended?
There's a moment in every woman's life when we suddenly realise we seem to be invisible.  Our kids roll their eyes at us when we make a comment – our partner doesn't even appear to lift their eyes from the telly or phone when we walk into the room.  A lot of us have parents to care for as well – it's as though there is nothing left for just US anymore. We look in the mirror and feel a stab of anguish for what we have become – and wonder why we've spent our whole lives wishing we looked this way or that way. We lose our confidence  and we blame ourselves. We start to let ourselves go a bit and it all becomes a depressing cycle of a self fulfilling prophecy.​
However;  whilst we can't control how age affects our bodies, we can control our attitude towards those changes. We deserve to love and celebrate our bodies at every stage of life. We deserve to be proud of the life we have lived, the battles we have fought and hold our heads high.
I am Sharon Mallinson an award-winning, Sleaford based, boudoir photographer. As a lady of a certain age I know what it feels like facing the stigma of ageism and that the best is in the dim and distant past. So I created the 50 over 50 Project to celebrate us women who have stepped into the second half of our lives. A movement of real women who feel they are positively reconnecting with themselves – and something to help raise money for Breast Cancer aswell.

So – If You Want To Do Something Positive For Yourself…..
And Would Love To Just Shake Things Up And Do Something Exciting
READ ON!!
But Be Careful – This Can Be Life Changing.
YOU'RE INVITED TO A UNIQUE AND LUXURIOUS PHOTOSHOOT EXPERIENCE CULMINATING IN A GALLERY-STYLE EXHIBITION AND CELEBRATION OF 50 WOMEN OVER THE AGE OF 50

HOW MUCH DOES IT COST?
I am offering this 50 over 50 special promotion package for just £199.
WHAT DOES IT INCLUDE?
As one of my Lovely Ladies you will receive (along with a massive confidence boost) –
Pre-consultation  to discuss how you want to be photographed, what outfits you would like to wear etc.

Hair and makeup on the day of the photo shoot (you will feel amazing!)

Fully guided professional photo shoot where I will pose you down to your expression and fingertips

Professional retouching to cover girl standard to show you off to your absolute best

A reveal and ordering session where you can see all your beautiful professionally retouched  photographs, choose your  matte mounted 12×10 print with the digital image.  You will also have the opportunity to purchase more prints, albums, wall art etc – should you wish.

Informal interest free payment plans are available if you get too carried away!

Your photos or a video along with your story may be published in social media with permission.

Membership to our private ladies only Facebook Group
TO SHOWCASE THE PROJECT:
You'll be interviewed by me  to find out your views about being a woman over 50.  This may include a video interview.

That interview may be shared on my website and social media. 

Before and After makeover photos may be shown.

Two complimentary tickets to a CHAMPAGNE reception and exhibition displaying all 50 photos at the end of the  project.  All proceeds from the exhibition will be donated to Breast Cancer Research

These projects have been such interesting and rewarding experiences! Sitting down with each of my lovely ladies has given me the opportunity to learn more about women I might not have otherwise met. Each has had their own reasons for stepping in front of my camera, and I know that for most of the ladies, it's NOT been an easy thing to do. Being photographed can be an incredibly vulnerable experience, especially if you're not used to having a camera in your face all the time. And given that most women, if they're mums, are used to being the one taking the photos, well…you know! We women are SO hard on ourselves. We're not thin enough, tall enough, young enough…blah, blah blah. So, to willingly sign up and PAY to be put into what most people probably feel is a very awkward and vulnerable situation…well, kudos to you ladies! To me, you've proven yourself to be BRAVE, CONFIDENT, INSPIRING, EMPOWERING, and most of all WORTHY. This is an opportunity for you to see the value that you ARE, and you've done it!
After I'm all done photographing my 50 beautiful ladies…we're going to have a party and we're going to celebrate all of them! I'm so looking forward to seeing all these beautiful women up on the walls of my exhibition  If you're interested in participating in the  next 50 over 50 Project – fill out the enquiry form below.
So Who Can Take Part in the Project?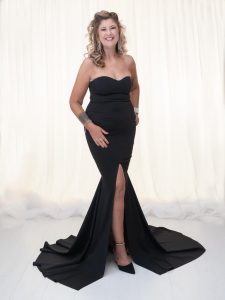 All women over 50+ ( 60, 70, 80, 90 and up) are invited.
I have photographed stunning images of women of different shapes and sizes; women with different tastes, from different backgrounds and with different views of life.
This experience is going to be an exciting, pampering, indulgent adventure, custom tailored and focused on YOU!
Think about how you want to be captured – sexy and sassy? Chic and elegant? Fearless and fabulous? And no – you DON'T have to be photographed in your lingerie – the joy of being a boudoir photographer is that I know how to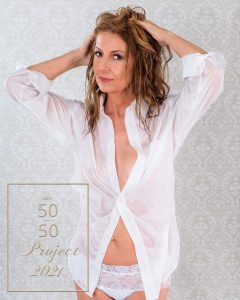 photograph women to complement their size and shape and personality – with or without clothing. It's your choice.
So dig out your dungarees, your floaty gowns, or your partner's white shirt and your attitude. This shoot can be whatever you want it to be.
An image from your shoot will be exhibited at a celebratory champagne event at the end of the campaign. This will be held at the beautiful Red Hall in Bourne. The event will raise money for breast cancer research so we are doing a bit of good along the way! (We raised £2500 last year. This will be the third chapter of the 50 over 50 Project – let's make it the best one yet!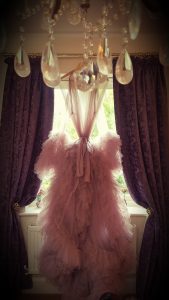 Pre-consultation
Complete custom photo session design including wardrobe and styling consultation
Access to gorgeous gowns, shoes and accessories if you haven't got anything yourself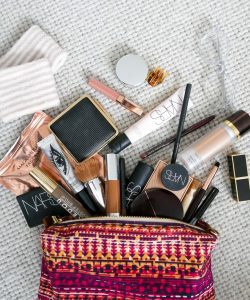 Professional makeover
Camera-ready Custom Make-up application by my amazing  make-up artist Katie (also stylist extraordinaire – you will love her!.)
Glammed up or natural/refined, it's all up to you! Light hairstyling for picture perfect results!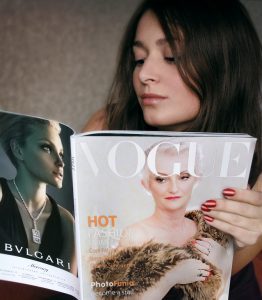 Feel like a super model 
Covergirl for a day! You will enjoy a fully, expertly guided magazine-style photoshoot by me
Not photogenic? Nonsense! It is not your job to be. I've got you! It is my job to make you comfortable, to show you in your best light with flattering posing and ethical airbrushing.
Sessions are limited - Book your space today
The Reveal
I will schedule a time for you to come back  and view your beautiful portraits about a week after your session to review, choose and order. You will receive your mounted 10×12 print gift boxed to take away from the reveal.  If you want any more, you purchase only the images you love! No pressure selling – promise. It's just not my style.
FILL OUT THE FORM BELOW TO SCHEDULE A QUICK CHAT
I came to do this shoot by chance , from the moment I spoke to Sharon on the phone hesitating if I should go ahead with it or not she was completely positive but not at all pushy . I was extremely nervous on my arrival , having driven 1.5 hours I'd worked myself up a bit , but as soon as the door opened I was taken care of and made to feel comfortable. Katie was amazing with my hair and make up and everything was so relaxed and actually easy with their relaxed flow of posing you, before I knew it I'd done it ! I thought there might be one or two pictures I'd like but oh my goodness they were all lovely . The skill and ease with which Sharon and Katie work to get the best out of you without you realising it is a true gift . Thank you both for the amazing experience and for the results I never thought were imaginable . I love my photos and want to do it all over again !! Bless you both x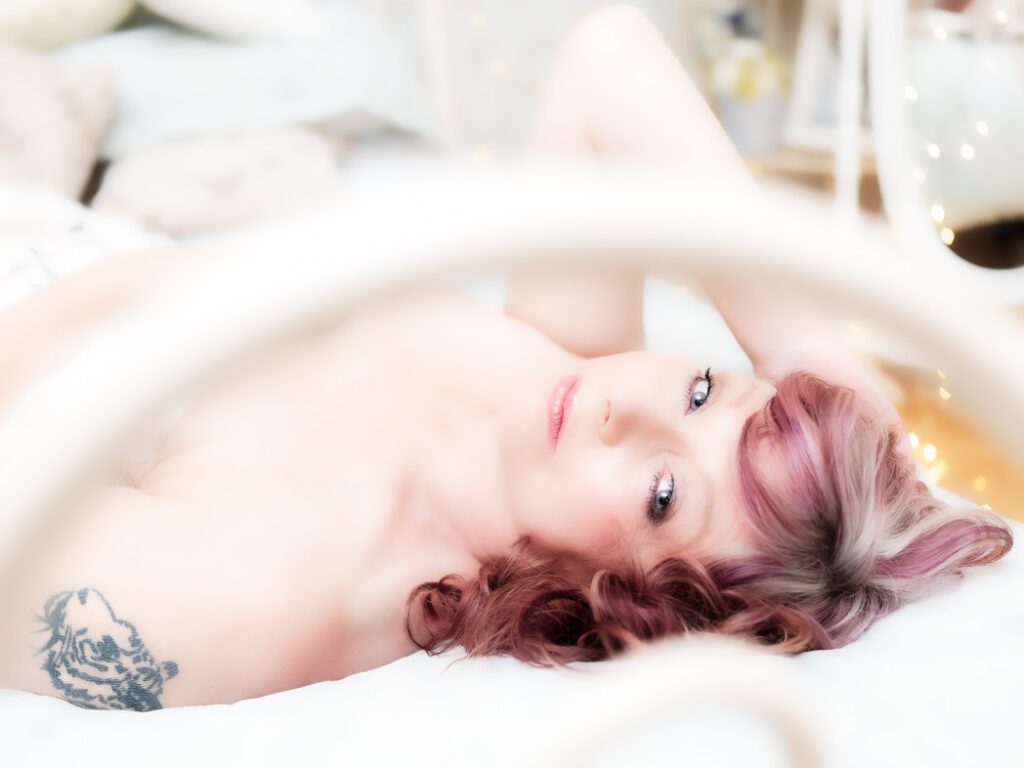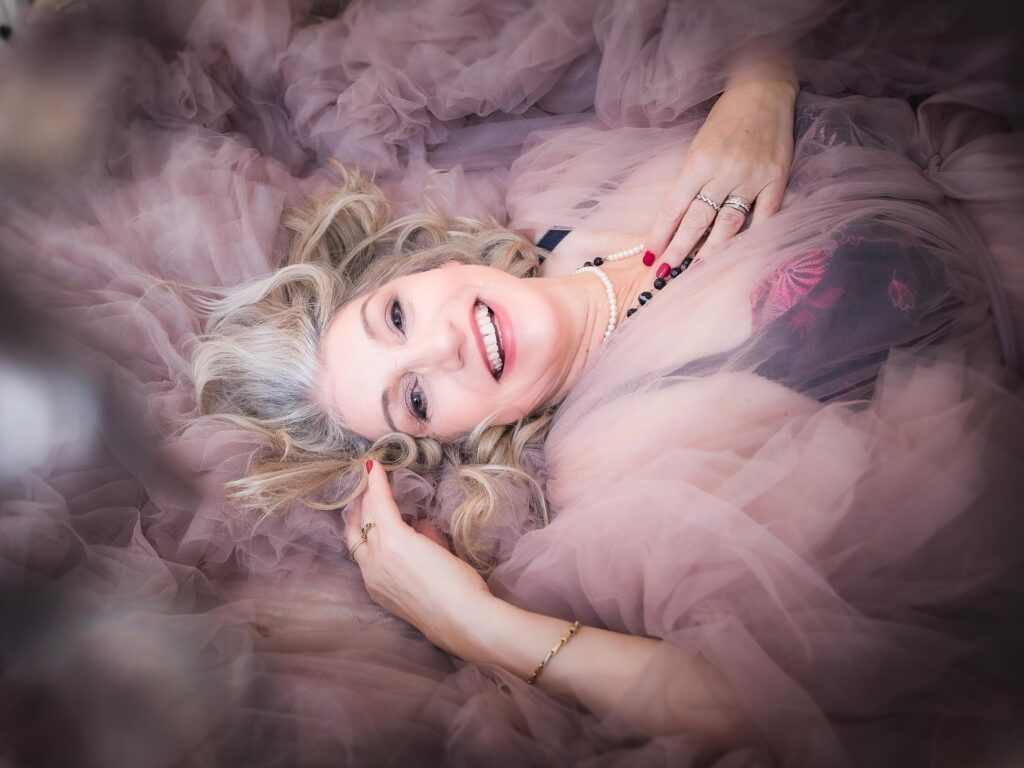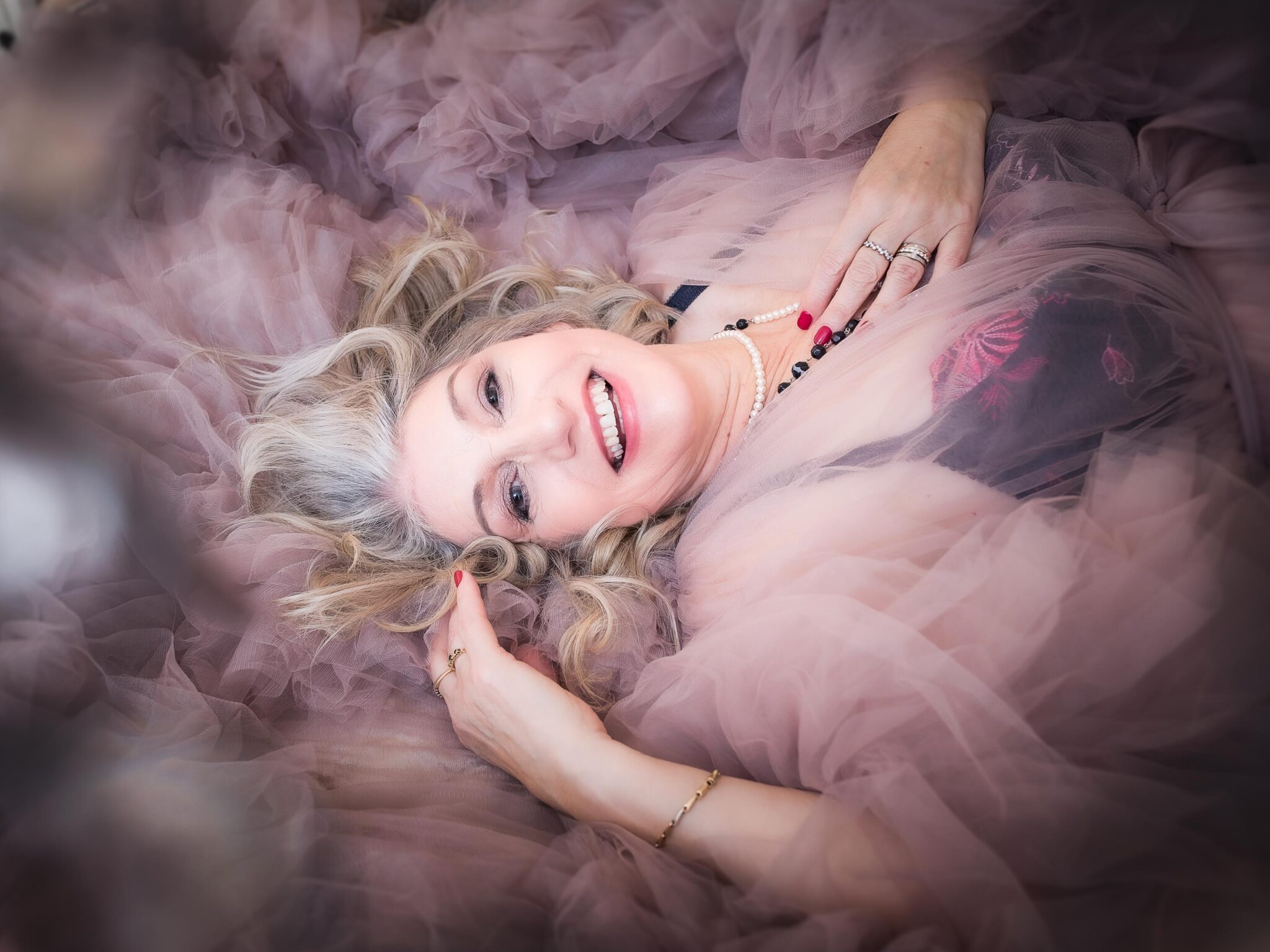 Below, you'll find some of the beautiful women I've had the honour to photograph so far this year!
I wanted to just highlight just how important the work that Sharon Mallinson and Katie Calo Make-up Artist have done and continue to do is. Their unique approach to supporting women and increasing their self confidence should not be underestimated in my view. I'm evangelising to all of my friends about how life changing and affirming I found my shoot to be and what it can do for your confidence. My self esteem has always been low and the difference in how I perceive myself is beyond anything I could have imagined. Thank you both so much 💓 xx
I think the self confidence injection I got through doing the shoot was tremendous. Like all things this can fade…so some things you can do to keep it going are….don't keep your photos in the box. Put them in a frame , hang them, and any time yourself esteem flags… look, really look, at the shots taken and remind yourself that the camera didn't lie. This is what Sharon and Katie saw, the camera saw, and now you see. Also, invest in a makeup tutorial with Katie to make sure you can always look your best, make sure your clothes fit….and the biggest one….smile. It uses less muscles than frowning, makes you feel better…and confuses people! We don't have to be invisible! These are things that we do to ourselves…so roar baby, roar! Xxx