I'm photographing Fabulous Women over 50 ...
and I'd Love you to be one of them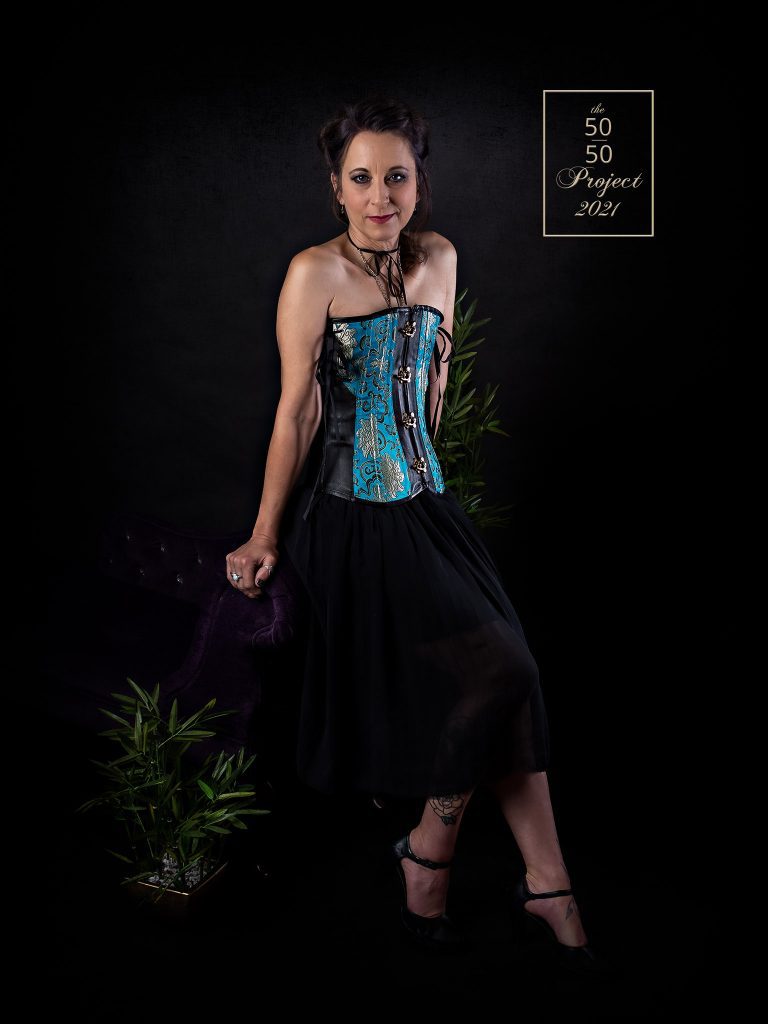 Too many women over 50 feel invisible. I'm going to change that
 The population of ladies aged over 50 in this country is larger than ever before.
This group is too important to be ignored and too gorgeous not to be celebrated. It's time to start a conversation lovely ladies about the beauty of aging and to embrace the confidence about finally being comfortable in our own skin. At last it is time to put all those insecurities and low self esteem about our bodies behind us. 
Why not join me in this unique opportunity – it's such an uplifting experience. This is a magazine style photoshoot for everyday women and  a pamper session where we will make you look and feel like the star that you are!  What have you got to lose? Oh – if you don't like your images I will refund your session fee!
YOU'RE INVITED TO A UNIQUE AND LUXURIOUS PHOTOSHOOT EXPERIENCE CULMINATING IN A GALLERY-STYLE EXHIBITION AND CELEBRATION OF WOMEN AND THEIR STORIES. LET'S CELEBRATE OUR COMMON BOND OF BEING 50 AND OVER!
HOW MUCH DOES IT COST?
I am offering the Fabulous OVER 50 special promotion package for just £199. The total value would normally be £525.
(Payable in 2 monthly instalments interest free)
WHAT DOES IT INCLUDE?
As one of my 'Fabulous over 50' ladies you will receive:
Pre-consultation  to discuss how you want to be photographed, what outfits you would like to wear etc.

Hair and makeup on the day of the photo shoot (you will feel amazing!)

Wardrobe consultation

Fully guided professional photo shoot where I will pose you down to your expression and fingertips.

A reveal and ordering session where you can see all your beautiful professionally retouched  photographs, choose your   framed print with the digital image and have the opportunity to purchase more including packages featuring  many stunning products

Your photos or a video along with your story may be published in social media with permission.

Membership to our private ladies only Facebook Group
TO SHOWCASE THE PROJECT:
You'll be interviewed by me after the photoshoot to find out your views about being a woman over 50. This may include video interviews.

That interview may be shared on my website and social media. 

Before and After makeover photos may be shown.

Invitation to a CHAMPAGNE reception and exhibition displaying all 50 photos at the end of the  year

SESSIONS ARE LIMITED -
BOOK YOUR SPOT TODAY!

.....OR SCROLL DOWN TO FIND OUT MORE

There has never been a better time in history to be a woman over 50!  I'm 59 …and I think it's time we embrace our journey and where we are in our lives.  We are the fab over 50's! 
Let's show the world  that beauty doesn't diminish with age!
Help me tell your story about what it means to be over 50 today.
Celebrate your beauty and appreciate every scar, every line and every grey (or purple!) hair.  This is your chance to be seen and heard as the individual you are.  Not as a wife, or a mum or  granny – as YOU.
Coco Chanel once said :
"You Can Be Gorgeous At Thirty, Charming At Forty, And Irresistible For The Rest Of Your Life."
So come on ladies – let's put on an exhibition to show just how irresistible we are ! 
Why over 50, why me and why now?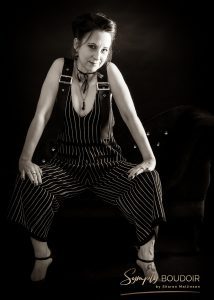 I shifted gears after photographing weddings for over 20 years.  I  actually opened up my boudoir photography business when I was 50 because I realised there was nothing out there that catered for women like us.
You see  – I know what it's like to be invisible – I'm hardly in any family photos because I hate being caught unawares.  Most photos were deleted because they caught me wrong, I wasn't holding my tummy in ….. you know how it is!  So I decided to make sure every woman had the opportunity to have photos taken that show her just how beautiful she can be
SO – WHO CAN TAKE PART IN THE PROJECT?
All women over 50+ ( 50, 60, 70, 80, 90 and up) are invited. I have photographed stunning images of women of different shapes and sizes; women with different tastes, from different backgrounds and with different views of life. 
This experience is going to be an  exciting, pampering, indulgent adventure, custom tailored and focused on YOU!
Think about how you want to be captured – sexy and sassy? Chic and elegant? Fearless and fabulous?  And no – you DON'T have to be photographed in your lingerie – the joy of being a boudoir photographer is that I know how to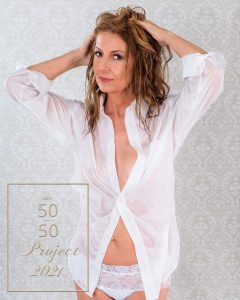 photograph women to complement their size and shape and personality – with or without clothing. It's your choice.
 So dig out your dungaree, your floaty gowns,  or your partner's white shirt.  This shoot can be whatever you want it to be.  You are going to get images you want to be exhibited at my celebratory event at the end of the project. I will help you every step of the way.  
This will be similar to a spa day for you. Kick off your shoes, make yourself at home and relax!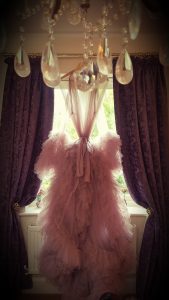 pre-consultation
Complete custom photo session design including wardrobe and styling consultation
Access to gorgeous gowns, shoes and accessories if you haven't got anything yourself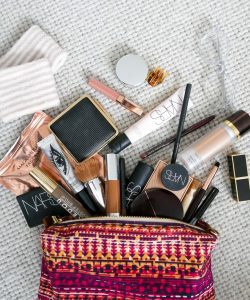 professional makeover
Camera-ready Custom Make-up application by my amazing  make-up artist Katie (also stylist extraordinaire – you will love her!.)
Glammed up or natural/refined, it's all up to you! Light hairstyling for picture perfect results!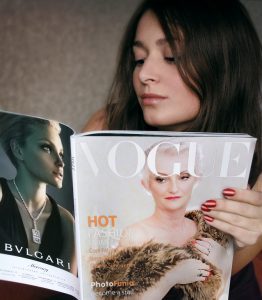 feel like a super model 
Covergirl for a day! You will enjoy a fully, expertly guided magazine-style photoshoot by me
Not photogenic? Nonsense! It is not your job to be. I've got you! It is my job to make you comfortable, to show you in your best light with flattering posing and ethical airbrushing.
the Reveal
I will schedule a time for you to come back to  and view your beautiful portraits in person about a week after your session to review, choose and order. You choose your complimentary photo during the reveal and if you want any more, you purchase only the images you love! No pressure selling – promise.
FILL OUT THE FORM BELOW TO SCHEDULE A QUICK CHAT
I've just got back home after viewing my photos from my photo shoot a couple of weeks ago. I am a 'Returner' as this was my second time - all I can say is WOW! WOW! WOW! The experience was totally different to the first time, the look was different, and we had a ball! It was fun, confidence-boosting, liberating and empowering!! I've always said every woman should have a makeover shoot, I retract that and say "Every woman should have at LEAST TWO!" Now planning my 3rd for my 65th birthday in just over 3 years! Thank you Sharon and Katie, you are two wonderful ladies who make ordinary people feel and look a million dollars!