SHARON MALLINSON
LINCOLNSHIRE BOUDOIR  PHOTOGRAPHER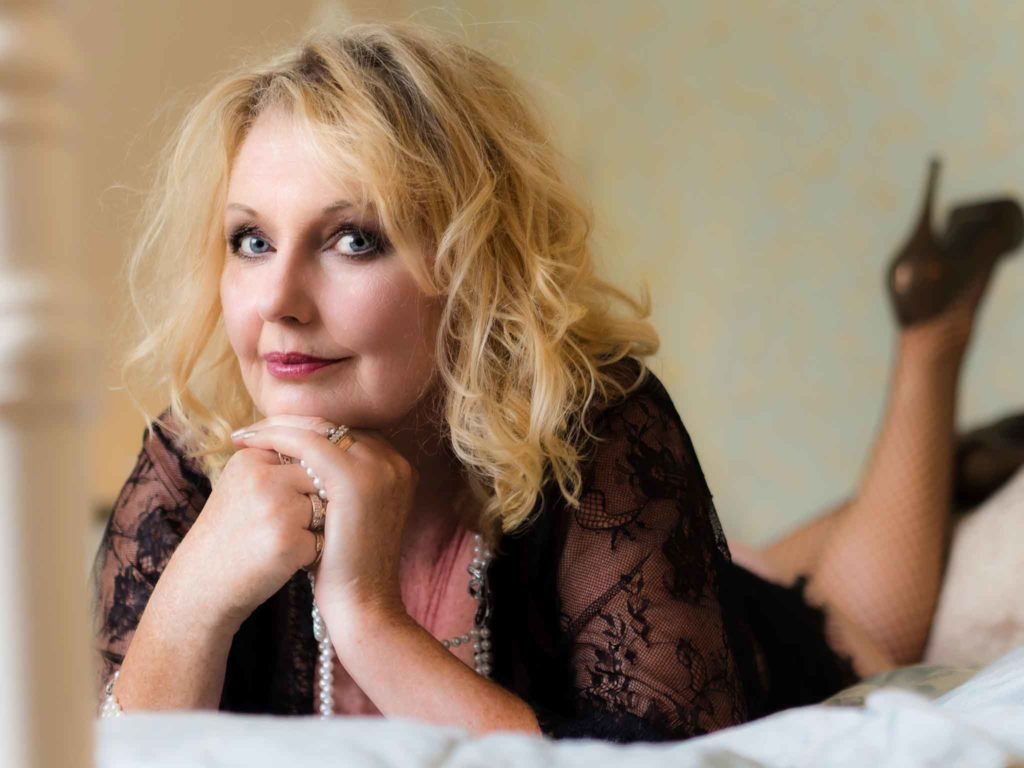 Thank you for taking the time to read this.
Hi I'm Sharon –  a very experienced Lincolnshire Boudoir Photographer.  
I  started in  photography with an experience many you may have also had. I took my then 18 month year old son into a local Mothercare store for a set of "bargain" priced photos. 
Yes, you guessed it – he hated the experience and screamed the house down. However, being the doting mum, I bought all of the pictures anyway and realized I could have done better myself. I was off and running , went to college and got some training, and eventually created "Little Cherubs Professional Child Portraits"
For years I was doing strictly children portraits, but was being asked more and more to do wedding photography (you can see my Symply wedding photography site here ). 
Then,  following some excellent mentoring and advice by two of the top boudoir photographers in the country, Damian McGillicuddy and Trevor Yerbury, I opened my home studio for boudoir photography.
The shoot is held in my home – I have three dedicated boudoir bedrooms, a studio (and two golden retrievers who are strictly locked away during a shoot!) 
The two cats Sabrina and Tabitha however can often sneak in without me knowing a has caught many a client out peeping from under a bed !
I vowed I wouldn't do boudoir unless I could do it well – too often it looks sleazy or cheap but I've found my style now.  It's classy, elegant and sultry.  Certainly my ladies LOVE my work! I thought initially it would be girls full of self confidence who would come to have their boudoir shots taken – but it isn't.
It's women like me and you -with body issues and self doubting and bizarrely who usually hate having their photo taken.
So I understand your reticence, and do my best to put you at ease. And yes – I've put myself in your shoes and been through the boudoir experience – I know how vulnerable you feel!
If you are looking for a female boudoir photographer who brings experience, humour  and personality to all that she does, I won't let you down – you will be thrilled with your photos if you choose me to take these very special portraits.
Please have a look through my photos and give me a call if you want to have a chat!
Trained by Top Photographers in the Country
I have been mentored, and taught by the top  photographers in the country – Damian McGillicuddy and  Trevor Yerbury, 
I know my craft. No matter what  your doubts – I will make sure your photographs are stunning. Boudoir is all about knowing how to pose all body types and how to light them
"Amazing. Glamorous. Hot. Empowering. Edgy. Inspirational. Confidence-boosting. Sexy. Sensual. Professional. Dignified. Hysterical. Indulgent. Worth every penny. BOOK THIS NOW"
What will yours look like?
Do you want to know more about my Luxury Boudoir Experience?
Use the form below to get in touch. I look forward to hearing from you.
Here is a personal invitation to join my exclusive VIP Facebook Group!
If you have a shoot you will understand why it's called that!
My VIP group is for all my lovely ladies to keep up to date with model calls, specials, and giveaways!
This is a beautiful little empowerment bubble and a safe place. I'd love for you to join us