Boudoir Gift Voucher
YOU KNOW SHE'S BEAUTIFUL – BUT DOES SHE?
In truth – she probably doesn't
Give her the priceless gift of confidence – we can change the way she views herself!
A boudoir gift voucher may be something the lady in your life would be thrilled to get?  Certainly whenever I talk to women, or post something on Facebook, the feedback is that it is something they have always (secretly) wanted to have done – but just a little too nervous to go and book.
So next time you need to buy something special – whether it's for her birthday, an anniversary, valentine, or Christmas – why not consider giving her a boudoir experience gift voucher?  It's a bit different to the usual perfume, jewellery, chocolate route! Do not underestimate the value of what you are giving her – confidence.  We can change the way she views herself forever.
Read this comment from Emma's husband:
"The fact is that you have managed to achieve what I have not managed in 8 years… to make Emma feel like she is every bit as beautiful as she really is and I cannot express enough what that means to not just her but myself too. You clearly are exceptional at what you do.I cannot thank you enough for making her feel some level of self worth when usually she finds that extremely hard to come by."
Read this comment made by Clare who had had so many concerns, and worries and incredible low self esteem:
"Anyone whose not sure or nervous about their shoot. Please don't be!!! If I can go from being a nervous wreck to a confident lady in a few hours you can too!! Just book it and glow!!! It really will change you!!"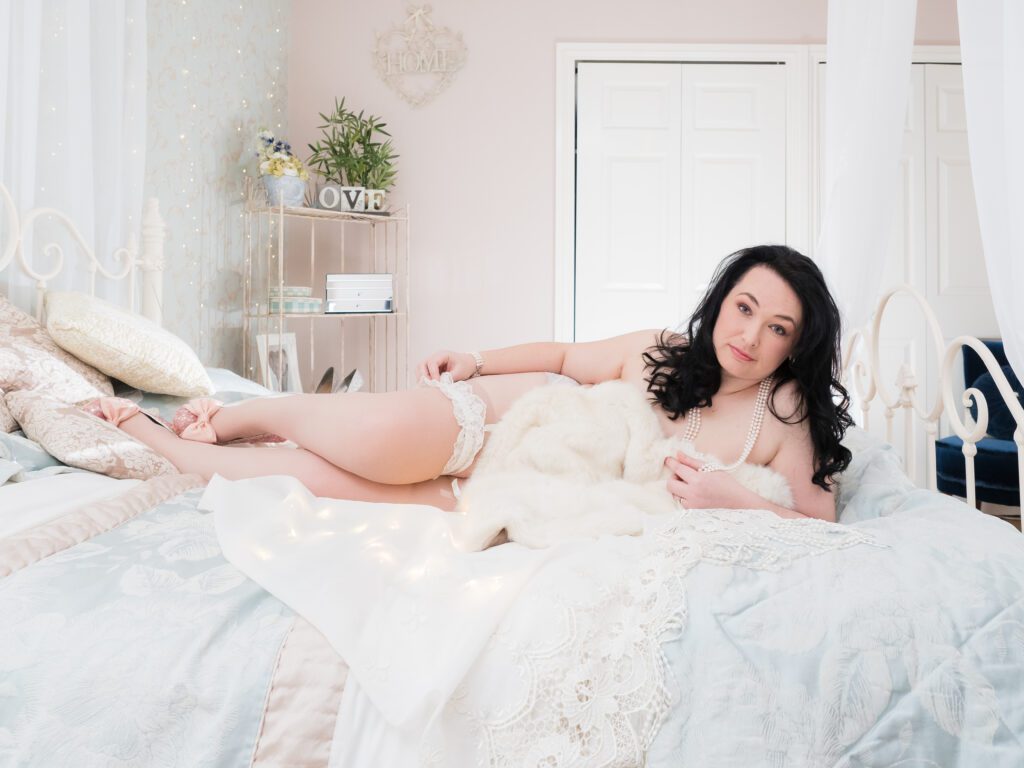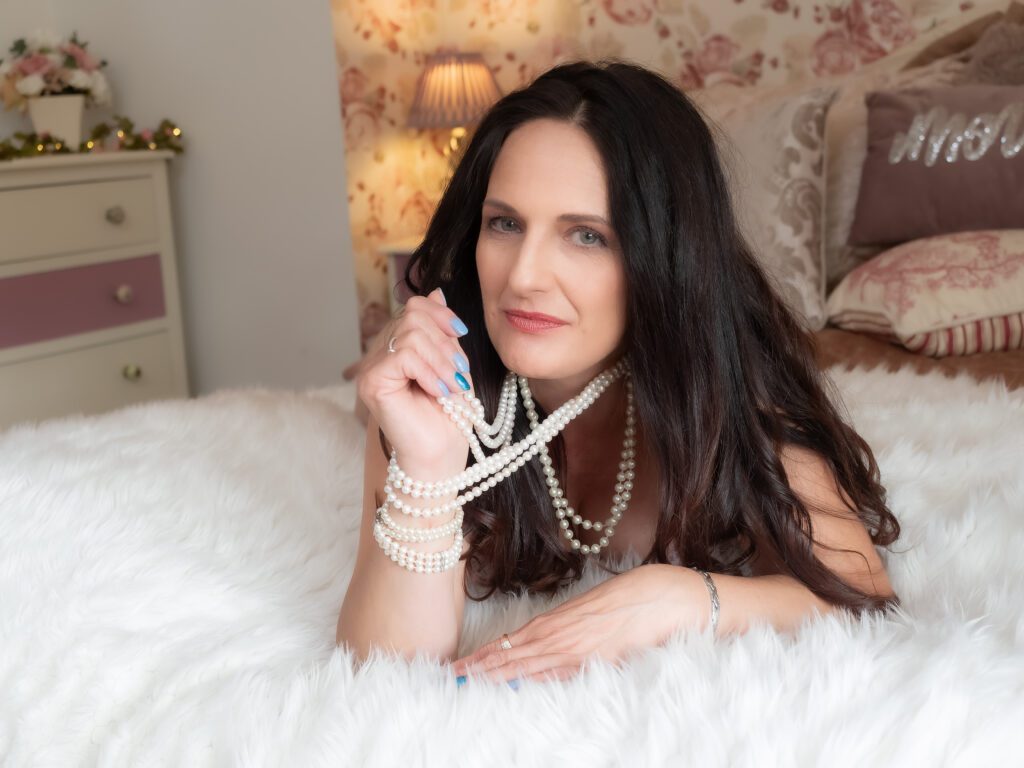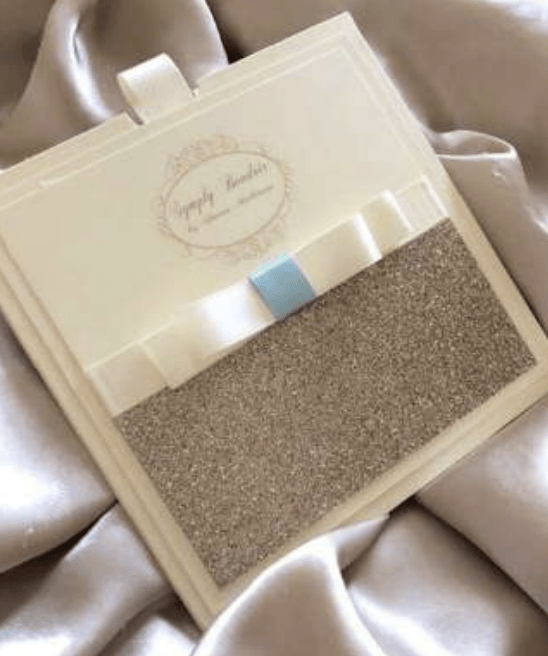 Can you imagine her reaction when she receives this?
Certainly every woman who has ever had a boudoir shoot with me will testify it is an excellent confidence boosting experience  (very empowering is how most of them describe it!!) and they all said how amazing they felt after it – and that's before they saw their photos!  (read their feedback here)
Each  gift voucher will accompanied by a little booklet giving more information on the boudoir photography experience, what to wear and any other questions she may want answering.  
The voucher will give her a makeover including hair styling (see some before and afters here!), and two hours in the studio.  The boudoir experience will cost just £199 including a gift boxed print.  Other products can be purchased separately once she has seen her photos. Contact me for more information.
I will  send an email with  an invoice – on payment the Gift Voucher will be personally created and sent direct to you!  Then sit back and enjoy the response you will get when she receives it!
The boudoir gift voucher is presented in a luxurious beribboned folder –  why not wrap it up with a bottle of champagne, or even some beautiful lingerie?
Should you wish to purchase a gift voucher please contact me using the form below
"Bought a boudoir photo session for my wife as an anniversary present, from the very first contact Sharon is extremely professional and provided myself and my wife with regular communications to ensure the day went without a hitch. On the day I dropped my wife off at Sharon's studio, my wife was more than a little apprehensive about the day but Sharon and Rachel did everything to put my wife at ease and ensure she truly enjoyed the day. I can't praise Sharon and Rachel enough, two truly remarkable people who do amazing work – what more can I say than if you book you won't be disappointed".
What will yours look like?
WOULD YOU LIKE MORE INFORMATION ABOUT A SYMPLY BOUDOIR EXPERIENCE?
If you have a shoot you will understand why it's called that!
My VIP group is for all my lovely ladies to keep up to date with model calls, specials, and giveaways!
This is a beautiful little empowerment bubble and a safe place. I'd love for you to join us