The 50 Over 50 Project – Chapter Two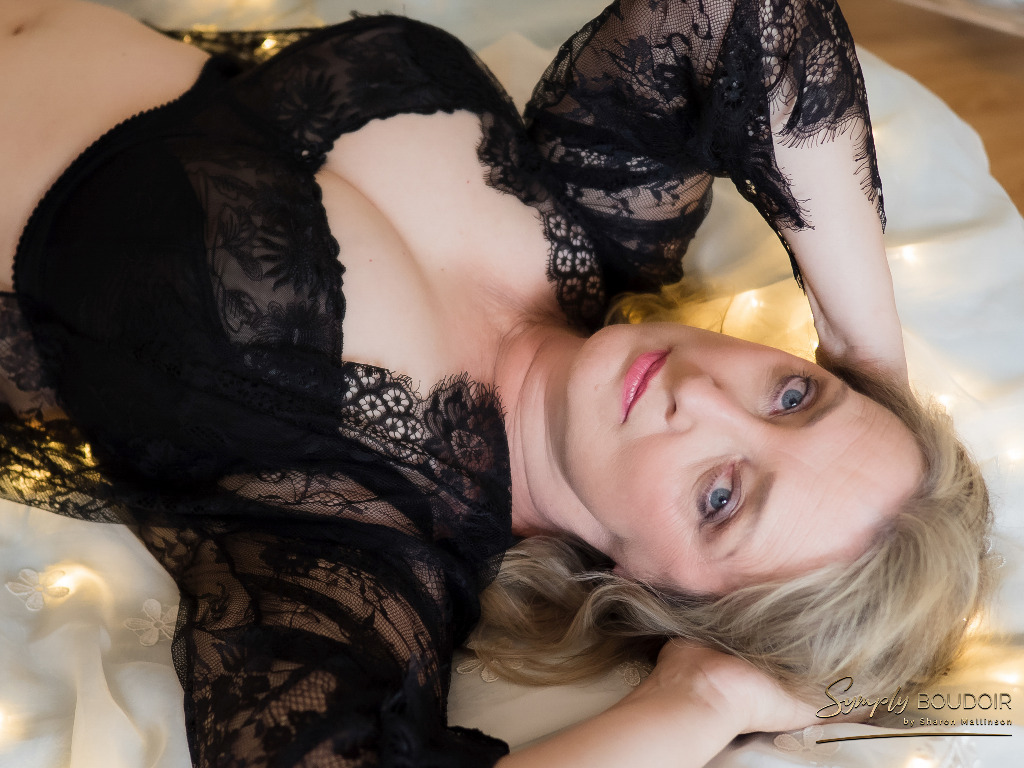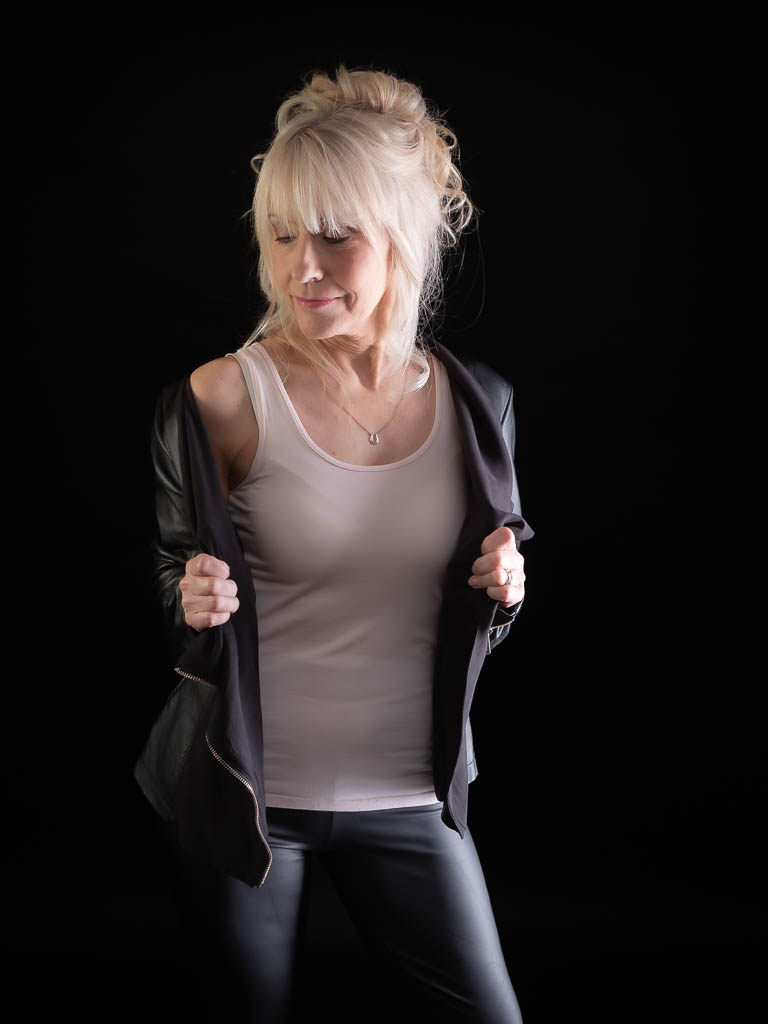 Does this sound like you?
You are over the age of 50? 
You are hardly ever in any family photos?
You hate having your photo taken anyway – you usually hide when a camera comes out?
You're not really comfortable with your body anymore (if you ever were!)
Wondering if this is "it"- especially after a long challenging pandemic?
Exhausted with the trials and tribulations of being  a partner, a mother, a granny or a carer…..? Wondering just who YOU are now?
Longing to have something – anything –  to look forward to that's indulgently just for YOU?

Do you feel unfulfilled and lost? For the most part, you feel you've forgotten your passion, identity and purpose?

In short – do you feel INVISIBLE?
IF YOU HAVE SAID YES TO ANY OF THE ABOVE
(and would love to just shake things up in your life)
READ ON!!
 But be careful – this can be life changing
YOU'RE INVITED TO BE CONSIDERED FOR A UNIQUE AND LUXURIOUS PHOTOSHOOT EXPERIENCE CULMINATING IN A GALLERY-STYLE EXHIBITION AND CELEBRATION OF oLDER WOMEN AND THEIR STORIES.
Ladies – it's time to stop feeling invisible  – it's a time to show them that it's fun growing older – and we can do it as disgracefully as we like!
Let's show them we can be confident and free in our own bodies and reject the clichés that have defined older women for centuries .
Let's bring the joie de vivre back into our lives!
Let's do something that is purely and gloriously just for YOU!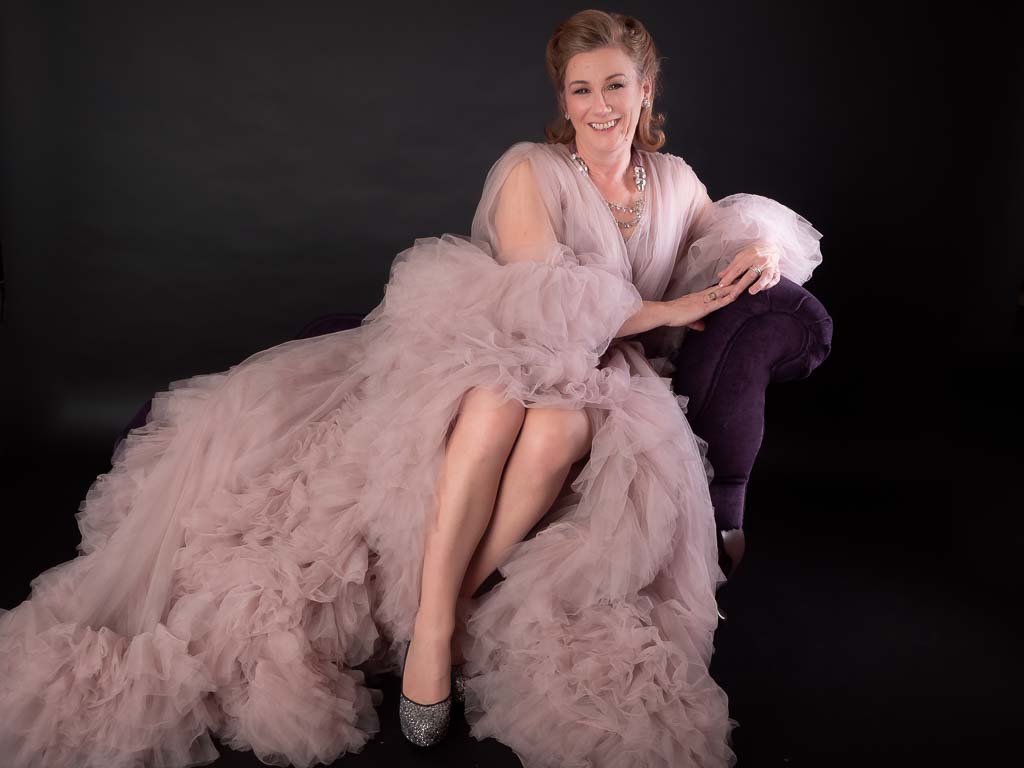 WHAT DOES THIS mEAN?
As one of our '50 OVER 50' ladies you will receive:
Pre-consultation  to discuss how you want to be photographed, what outfits you would like to wear etc.

Professional Hair and makeup on the day of the photo shoot (book something special for that evening you are going to look amazing)

Fully guided professional photo shoot with award winning photographer Sharon Mallinson  – you will be posed down to your expression and fingertips. The shoots will be held at the studio in Billingborough near Sleaford Lincs 

A reveal and ordering session where you can see all your beautiful professionally retouched  photographs, choose your mounted print and have the opportunity to purchase more including packages featuring  many stunning products

Membership to our private ladies only Facebook Group
Transport to and from Grantham Railway Station if needed (Eastern Main Line)
TO SHOWCASE THE PROJECT:
You'll be interviewed  after the photoshoot to find out your views about being a woman over 50. This may include video interviews.

That interview may be shared on the website and social media. 

TWO tickets to a celebratory reception and exhibition displaying all 50 photos at the end of the project – and raising funds for Breast Cancer

HOW MUCH DOES IT COST?
We are offering the 50 OVER 50 special promotion package for just £199. To have the whole makeover – to feel good about yourself – to see yourself completely differently – this includes a gift boxed 10 x 8 mounted print
Extra images can be purchased at your viewing session – if you want

– MONEY BACK GUARANTEE- 
If you don't like your images this session fee is refunded
 every woman who has had this experience has said it is the best investment she has ever made on herself – for her confidence and her self esteem .
iT IS AN OPPORTUNITY TO TELL YOUR STORY aND HAVE PHOTOS YOU CAN BE PROUD OF FOR ONCE
aND TO STOP BEING INVISIBLE
FOLLOWING ON FROM THE STUNNING SUCCESS OF THE FIRST PROJECT - BOOKINGS ARE NOW BEING TAKEN FOR The 50 OVER 50 Project -Chapter 2!
About the first project
This project has been such an emotional but  rewarding experience! Sitting down with each of our campaign participants has given us the opportunity to learn more about women we might not have otherwise met. Each has had their own reasons for stepping in front of my camera, and we know that for most of the ladies, it's NOT been an easy thing to do.
Being photographed can be an incredibly vulnerable experience, especially if you're not used to having a camera in your face all the time. And given that most women, if they're mothers or grandparents, are used to being the one taking the photos, well…you know! We women are SO hard on ourselves. We're not thin enough, tall enough, young enough…blah, blah blah.
So, to willingly sign up and PAY to be put into what most people probably feel is a very awkward and vulnerable situation…well, kudos to our lovely ladies.   To us – and their families – they proved themselves  to be BRAVE, CONFIDENT, INSPIRING, EMPOWERING, and most of all WORTHY. This was an opportunity for them  to see the beauty and the sass that is sometimes deeply hidden or ignored – and my goodness we brought it out!
We held the exhibition at the beautiful Red Hall in Bourne  on 7th  May 2022.  It was tearful,  vibrant, exciting and fun.  And we raised just over £2000 for Breast Cancer.  We made new best friends for life.  We want to do it again. We were told to do it again by all the ladies that participated – so that other women could  experience the joy and yes – the empowerment  – that they have gained from this .
So- Do you want to join us? Remember there are only 50 spaces!
 COMPLETE THIS FORM AND WE CAN HAVE A NO OBLIGATION CHAT 
Wow, what can I say! What a fabulous experience this was!. Nervous, excited and loved every minute. Never thought I could look so good! So come on all you ladies out there - join in. Nothing to lose and lots of self esteem to gain. Its a wonderful relaxing time, having your hair and makeup done then relax into your photo shoot. Tastefully done and tailored as you would wish in terms of what to wear. Thank You for such a great time. Loved it!!
I had reached a point where whenever I looked in the mirror I only saw housewife and mum. The experience transformed my perception of myself and suddenly I rediscovered my smouldering sexy sexy side, proving age is just a number xx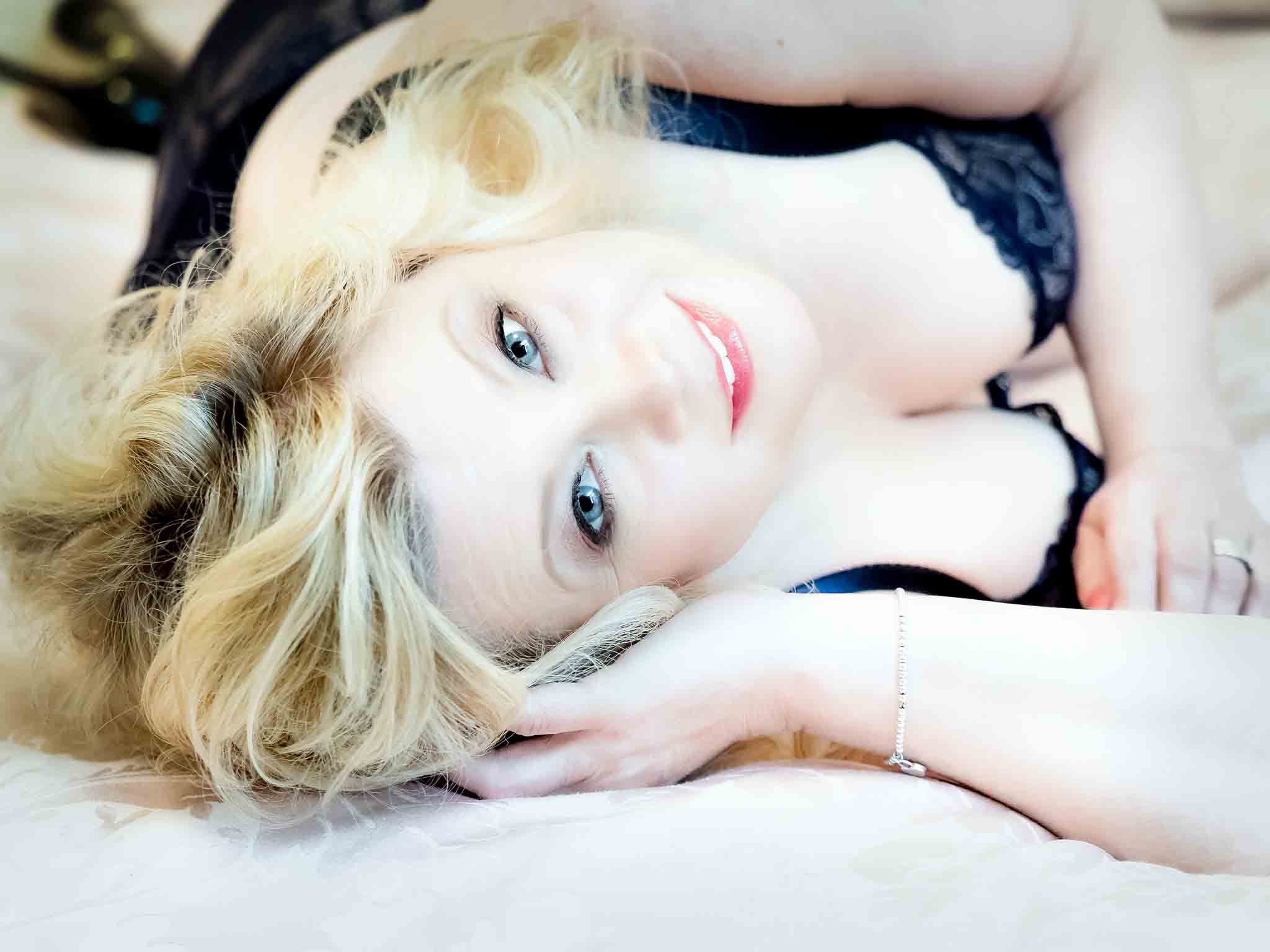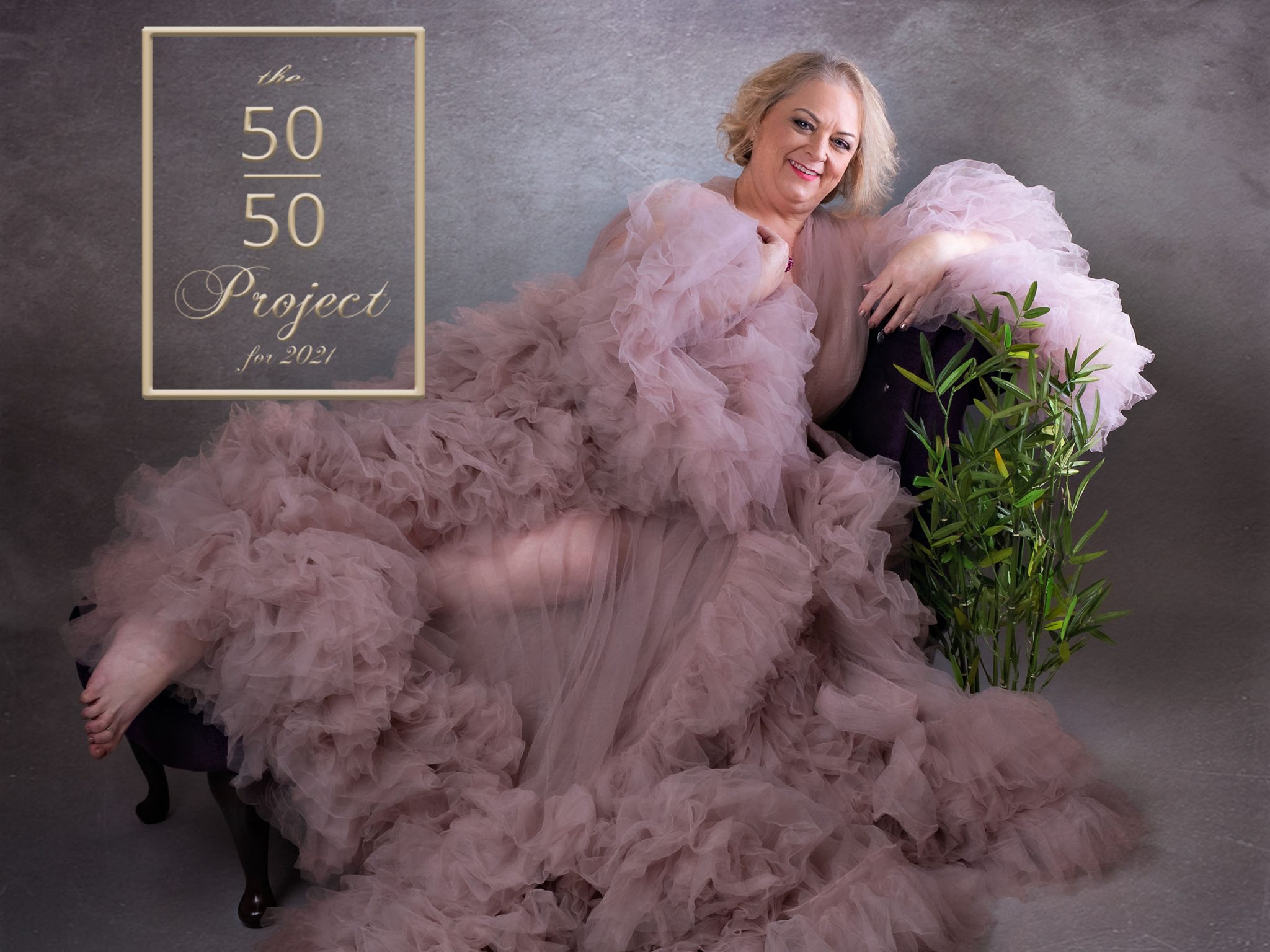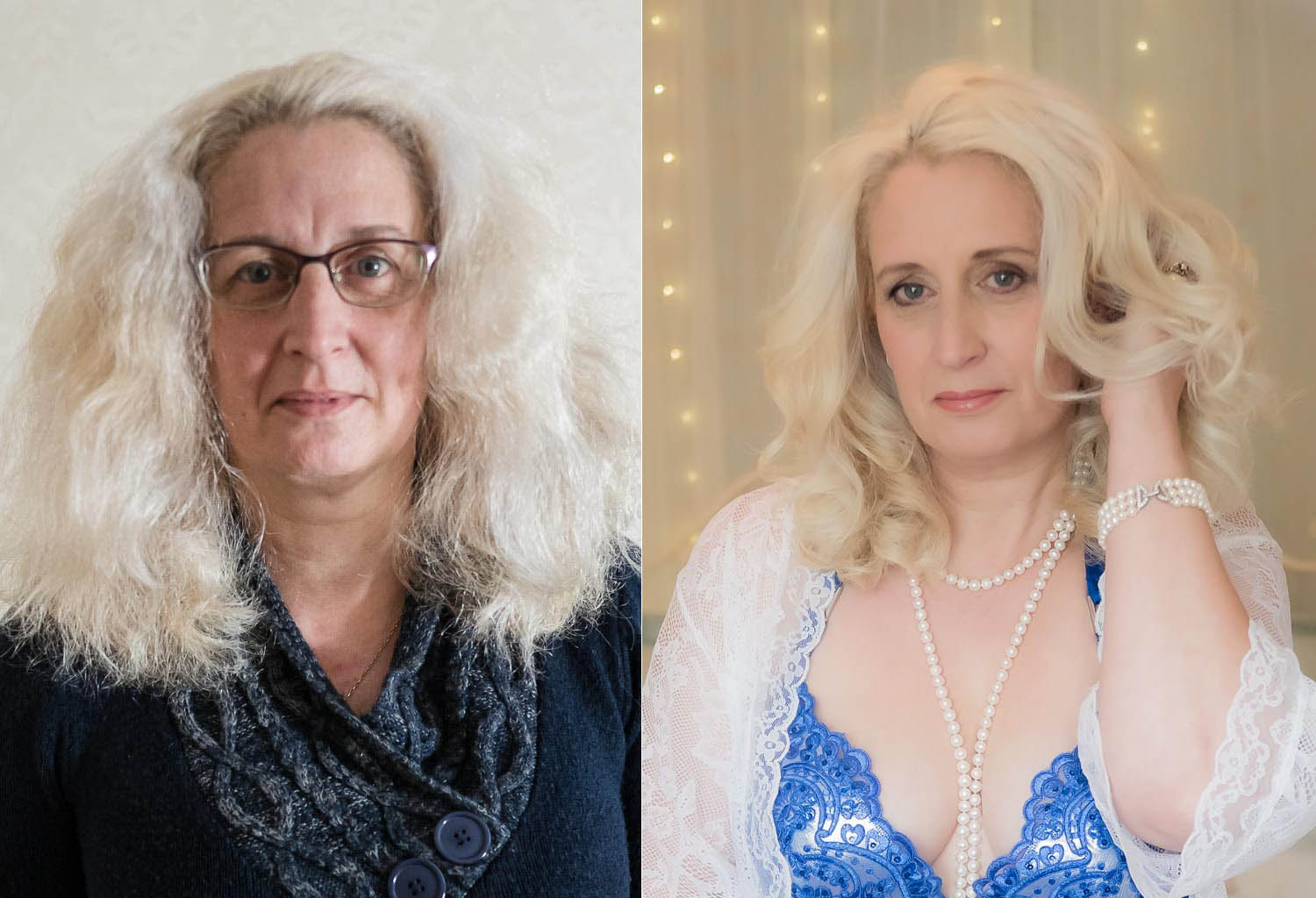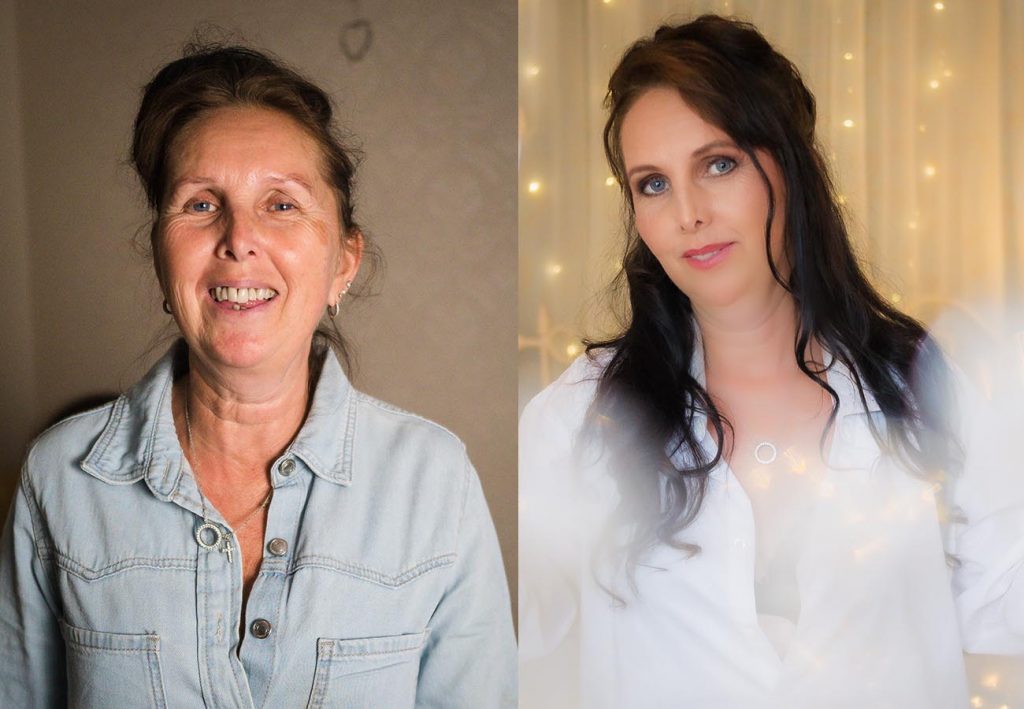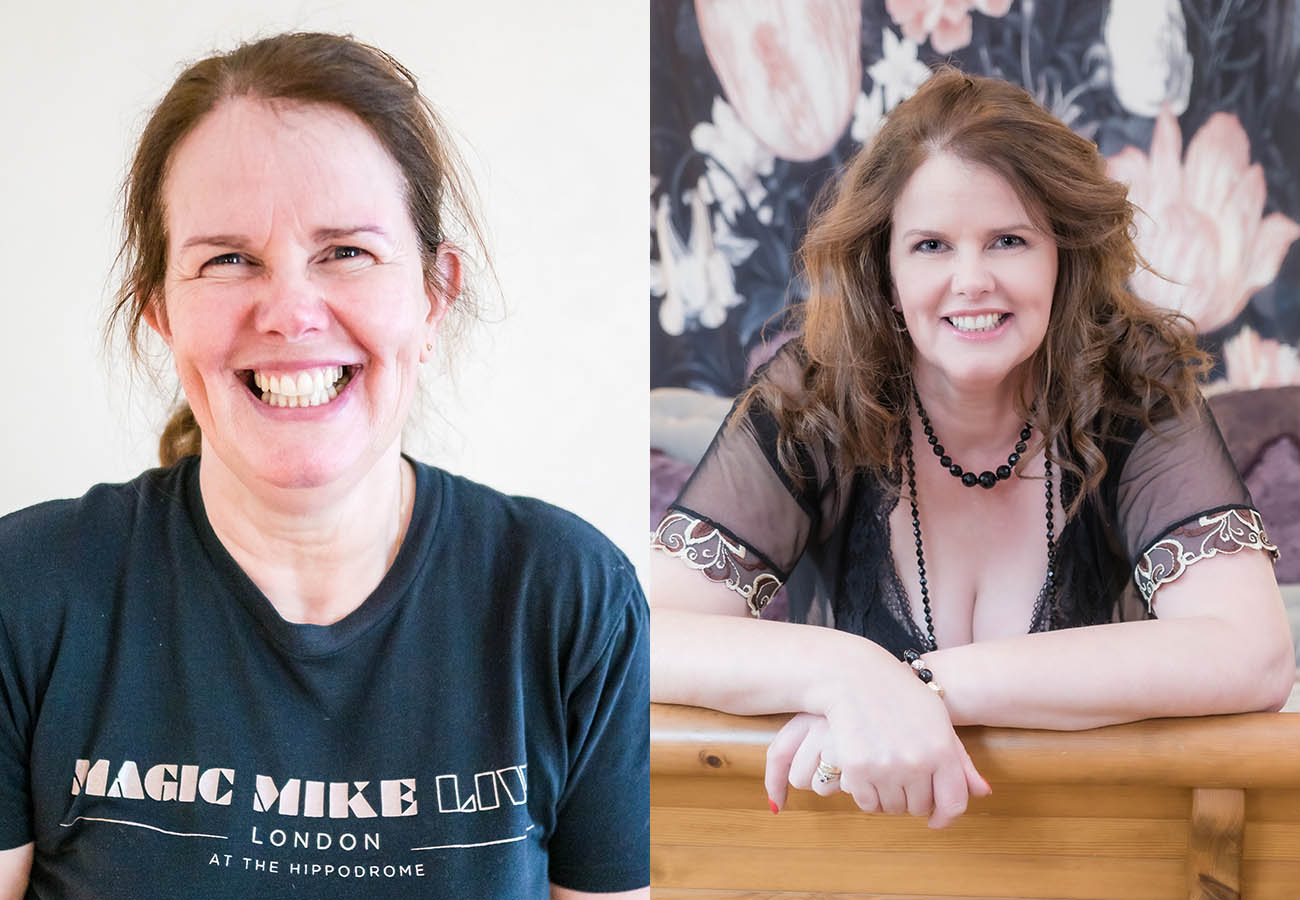 Today I had my boudoir photo shoot… I hardly slept last night!? This morning I checked my route a few times on Google maps to see how long it would take me to get there!?.. I left in plenty of time and arrived early!! Sharon was so welcoming and it wasn't an issue. I looked a wreck… Very nervous… Also butterflies as not knowing what to expect
… Well… I had a fantastic time with Sharon and Katie
… I know we are all individuals… And it was obvious from the start that they look and treat you like that.. You aren't just another client.. Thank you so much for today.. You were both wonderful and patient with me…. I can't really remember the drive home as I was singing along to the radio. If you are still waiting for your shoot… Don't hesitate to think about cancelling.. Go for it.. You will glad you did… Thank you Sharon and Katie
Debbie S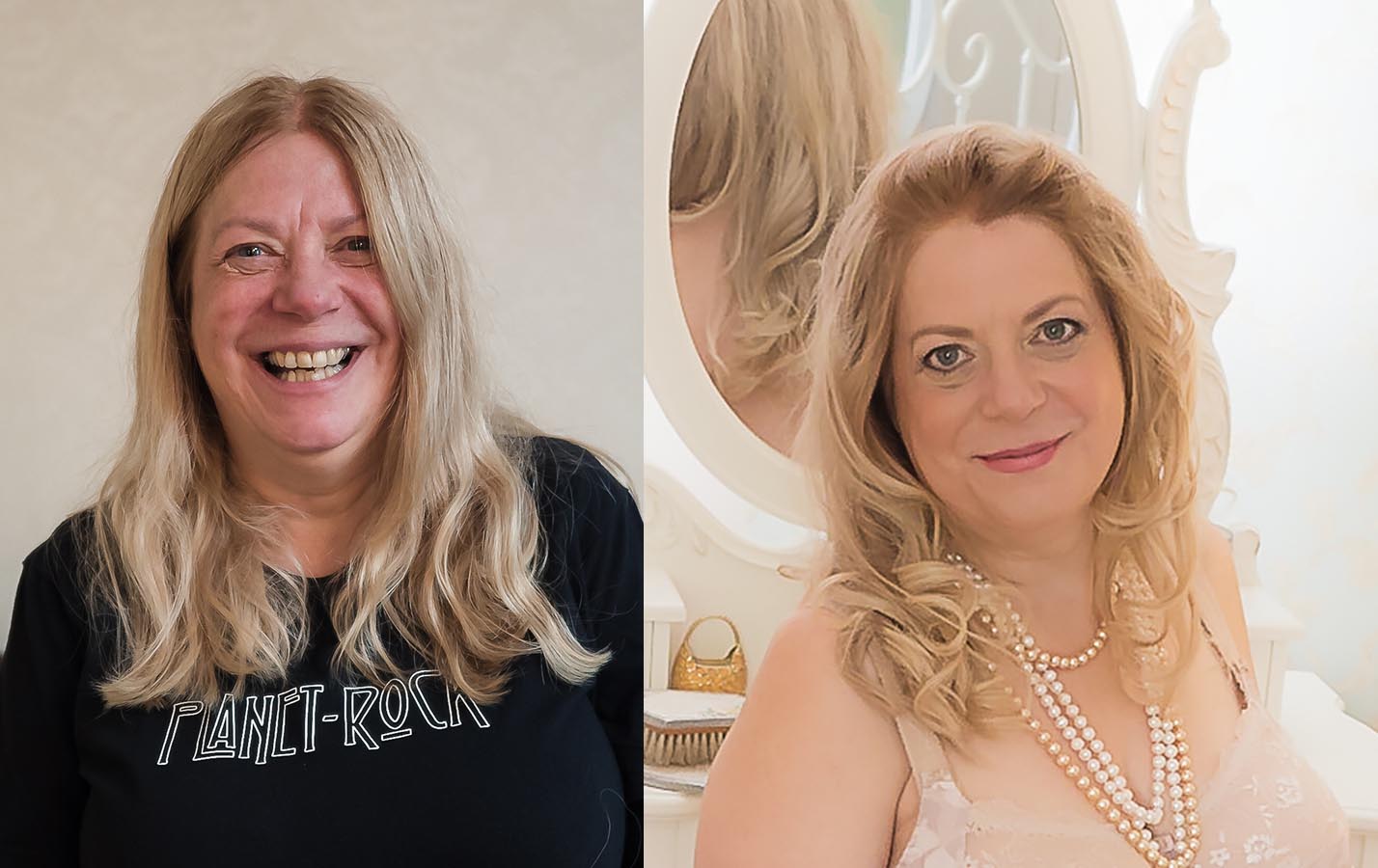 Just been to view my pictures, OMG!!! Can't wait to get my pictures in the new year, I genuinely thought I would go and struggle to find 1 that I looked ok in as my confidence had been severely knocked. No it was hard getting them down. So happy with them I feel they look so good and if I do say so myself I look hot!!! When I get them I will maybe post a couple!! Every woman should do this at least once…..any ladies thinking about it honestly just do it xxx  Sue L

"Wow, just loved it from start to finish! Cannot believe how good I look in the photos!! Makes me feel good about myself – a bit like phoenix rising from the ashes!! Brilliant x" Deirdre R
"I've now come back to Earth, had such a fantastic day with Sharon and Katie and the old me whom I missed so much. When I first got there I was anxious and a little worried but I'd no need to be I was made so relaxed and made to feel so special just like been with old friends. You really worked your magic, a great day so much fun and relaxing surprisingly. What else can I say! Thank you so much. Cannot wait now to see my photos.!"  Sam A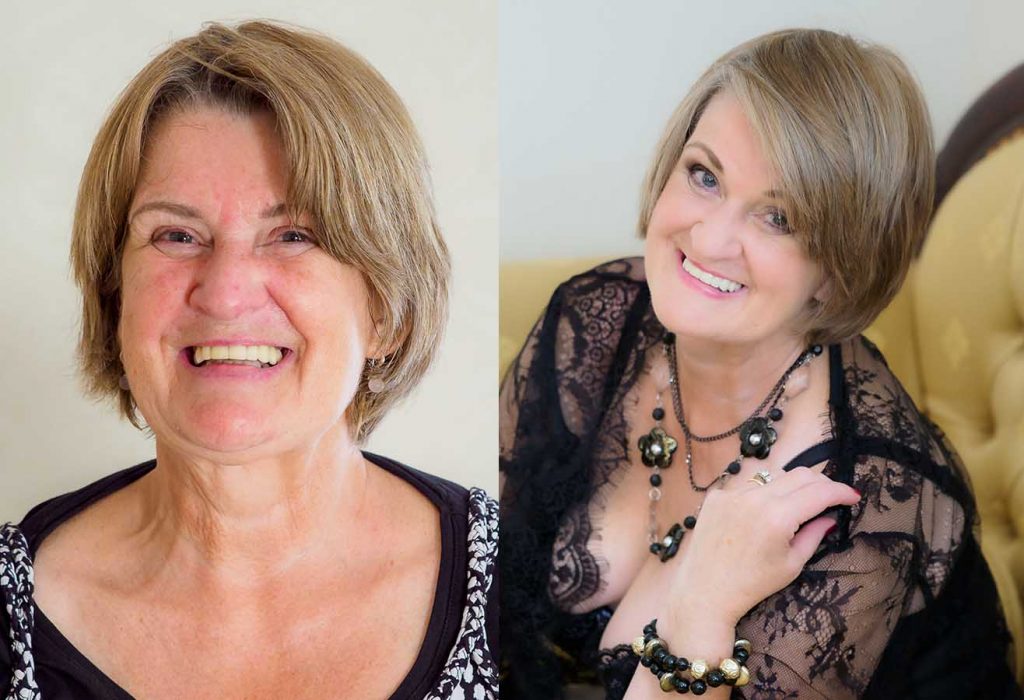 "Words can't express how delighted I feel following my shoot today. Despite the fact I was having second thoughts and then forgot a key item of clothing, Sharon and Katie put me at ease and found me a replacement. I have had the most wonderful day. A few months ago I was in the middle of a mental crisis and spent sometime in a recovery house. I have terrible anxiety yet I have jumped so far forward todayI know the old me is returning. If only Sharon and Katie could bottle the experience I could ditch my pills
. I arrived feeling nervous apprehensive and questioning my reason for doing this, I left with a fab hair style a big ego and a much better outlook on life. My self esteem and self worth are far greater than they were 24 hours ago. What a difference a day makes especially if your in the safe hands of Sharon and Katie. I can't wait to see the photos so excited and very happy" Alison T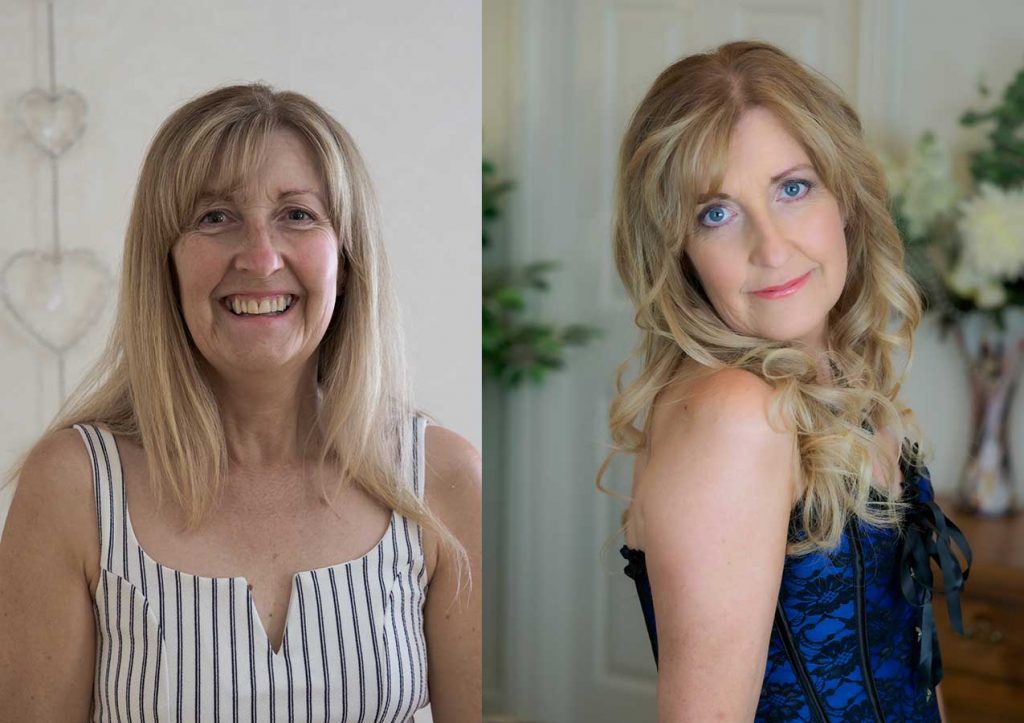 "Just got home after a fantastic time with Sharon and Katie . I walked in feeling nervous and that I would be judged. My confidence was pretty low due to life really . I have no idea how the girls did it but I am on top of the moon . I have had the most fabulous time thankyou so much for helping me to find myself again xx" Linda
"I met so many lovely ladies at the exhibition that all have a story to tell and all reveal that even though our confidence has been knocked we all come back twice as strong. Both Sharon and Katie do an amazing job to make you feel a movie star for a few hours, but that is enough to to give you the boost to face the world again. My admiration goes to all the women who have taken part and – to the ones thinking about it – what are you waiting for?" – Sue Butler