Thank you so much for filling out the contact form. I know how nervous you are feeling now!
I will give you a quick call over the next day or so – this is such a personal shoot I want you to be totally comfortable with me . My number is 07867 986887 – I will also send an email within the next hour so do check your junk box aswell. For some reason I end up there a lot. It's very insulting!!
We are now booking shoots from May 2023 -I promise it really will make you feel amazing but you have time to prepare if you need it.
While you are here why don't you join my private ladies only Facebook Group Ballerina Fingers – you can see what all the other ladies who have had shoots have been up to and hear how they have got on!
Look forward to talking soon Sharon x
"So this week I did my photo shoot, I had such an amazing time! to think I nearly cancelled, I'm so pleased I didn't.
When I booked my appointment I was so thrilled and proud of myself for just getting that far, then as it got closer to the big day self doubt crept in and I didn't feel ready, l had no idea what to wear (personally for me lingerie was not the way to go) apparently these are normal feelings…..
So in the end I put together some outfits I knew I felt good in, treated myself to a couple of bits but I didn't spend a lot of money, did my nails, coloured my hair and just went.
Turns out that's all you need to do….. seriously that's it!!
The key is Do Not Over Think Things, TRUST Sharon and Katie ( do everything they tell you lol) they are going to make you look and feel BEAUTIFUL.
I now can't wait to see the results.
Honestly ladies put those doubts and fears to one side and just DO IT! & Do it for you!" Xxx
Jo W
"I had my shoot around 2 weeks ago now and can not even find the words to describe how nervous I was. I wanted to walk, to cancel. I needed to lose some weight first I told myself as I was preparing to leave. I am not good enough. I will never be enough. But you are!! You are enough, be enough for you. Realise your biggest strength, is you. Your body, figure, wobbly bits, stretch marks, cellulite whatever, are your story. Never be ashamed of your story, never be ashamed of yourself. The ladies here are amazing. Really know how to make you feel comfortable. All whilst adhering to covid rules and yet it didn't feel like that took away from the experience at all. The worries and concerns of todays world were forgotten whilst being made to feel a million dollars. Everything is set out so beautifully, you are very well looked after here. Whilst holding my nerves having my make up done still thinking what am I doing I was thinking how would the images look, would I look stupid? Would I look like im giving the wrong impression? The photos are amazing, so beautifully done with taste and tactfulness. It did not take me long to go from nervous to what the hell lets go!! Honestly ladies please believe in yourselves and believe you are beautiful, as you really are"

Sarah B
"2 weeks ago I was stood in my bedroom in my underwear with wet hair looking at my outfits on my bed and crying as I had 45 mins to go before my shoot and I just didn't think I could do it or feel good enough to do it, trying to remind myself why on Earth I was doing it. But I dried my hair, packed my things and went. From the very start Sharon and Katie made me feel so welcome and sat there in my jeans and jumper I could have happily chatted all day. Katie did a fantastic job doing my hair and make up and I loved it. Then it was time.. time to put the smile and outfits on. I was so worried about everything and every part of my body that it was all a blur at first, I just felt I needed to remember the big smile.. but that's not how it went.
It was an experience that I wish I could do over and over. By the end of the shoot I didn't have to put the big smile on as it was there naturally, I no longer worried about the bits I didn't like (I'm not saying I decided to like them.. I just didn't care about them) or any other worries that were going on in that moment..and the moment I put the beautiful gown on was the most amazing feeling ever. ❤️
Fast forward 2 weeks and I have just been to view my photos.. WOW. I thought the experience of the shoot was just amazing but the feeling I got when I saw my photos I just didn't expect.. I feel like I have real smiles and sparkles🌟✨ beaming from all around me. Those bits I said I stopped worrying about but didn't like.. well now I actually kinda like them. I have picked photos I never thought I would like and it bought back the whole feeling of the day which was still sinking in over a week later. The robe is my absolute most favourite item ever.. I can't describe the feeling in words all I know is I didn't want to take it off!
I know some of you have had to have your shoots rescheduled from November to another time all I can say is the wait will be completely worth it. I am so excited to receive my photos and the best thing is I will be able to look at them anytime to remember the feeling of today and my shoot day which means so much. 🌟
Hubby came with me to view my photos.. he wasn't a man of many words whilst viewing the photos but once home he said they are so good and how hard it was to choose because they all showed me. He was really impressed with how professional it was all done yet personal to me too. He could see I was looked after.
Thank you so much Sharon and Katie. For all those ladies who have shoots coming up take in every moment and enjoy.. it's worth it xx"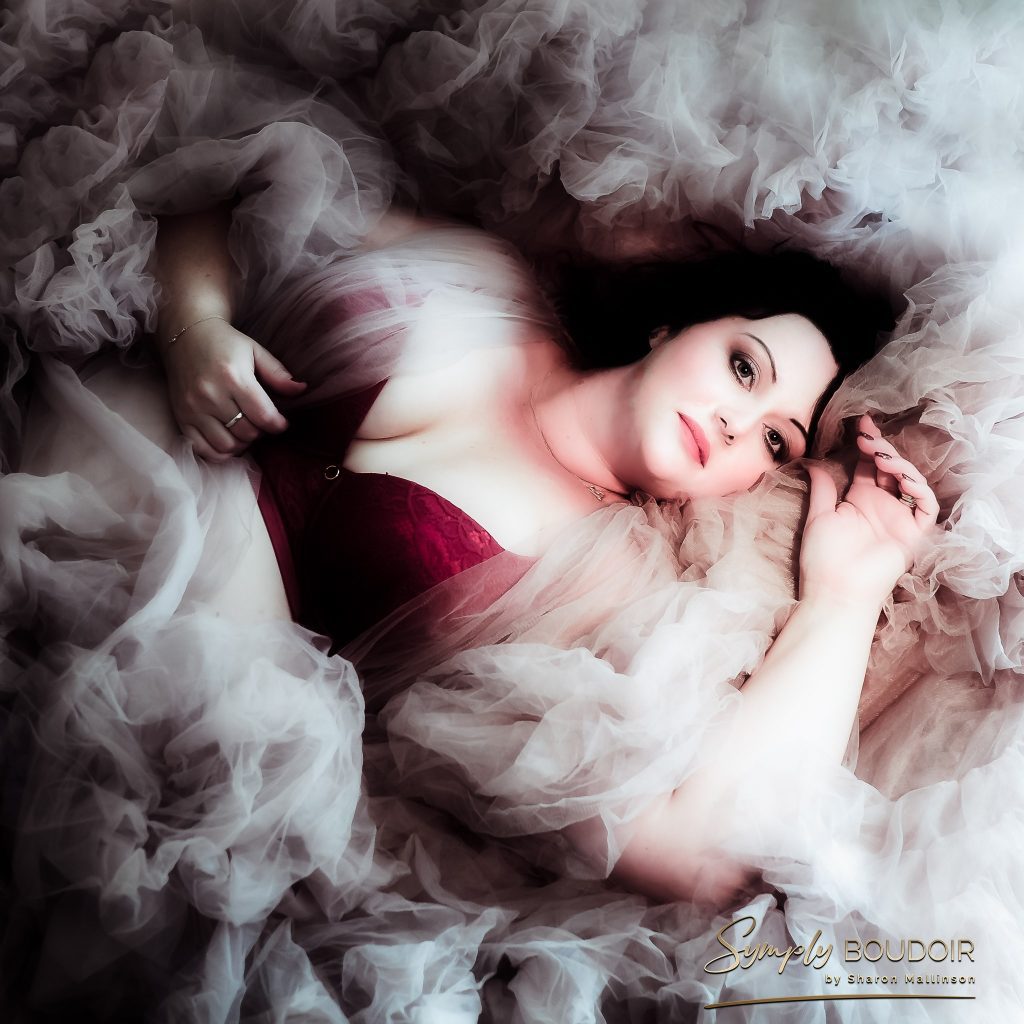 Paula B