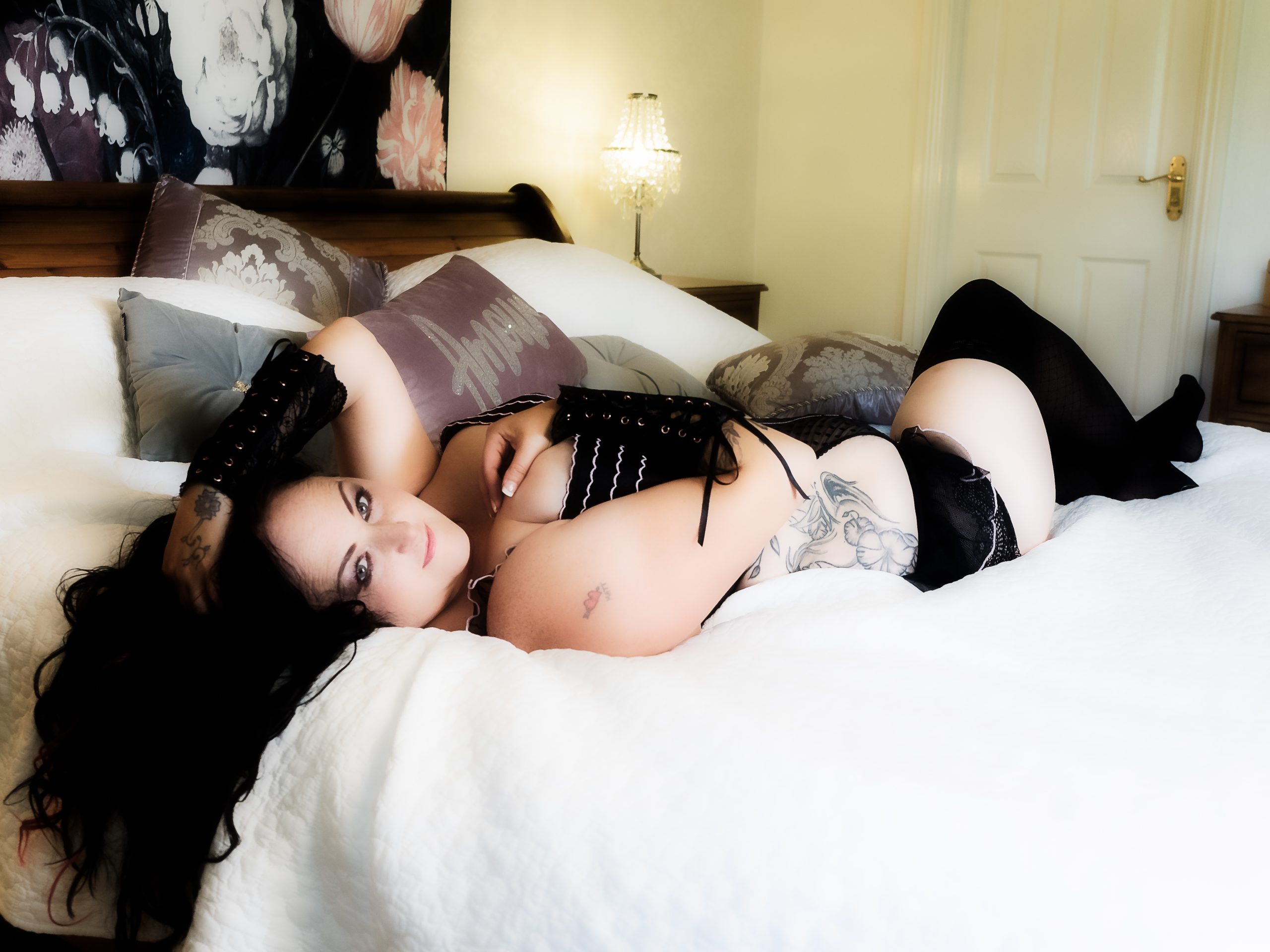 Here's a little known fact that may surprise you: provocative photography featuring women in their boudoirs has been a thing for nearly 100 years. Yep — before quick film developing, before digital cameras, before women could vote and, get this: before it was even legal!
I'll spare you all the historical details and just tell you that women have been posing for the camera in their sexiest lingerie (sometimes sans clothing at all!) since the early 20th century. And, as you've seen in art class, many have posed for the paint brush and painter even earlier than that, as well.
For that reason, we here at Symply consider boudoir photography a rite of passage; a gift to not just your significant other, but to yourself. It's a celebration of you, your womanhood, your beautiful body and your sense of spirit. Some may even think of it as an homage to the many women of all shapes and sizes who've posed before them.
Since 2011, Symply Photography has worked with all sorts of women at various stages of their life. We do lots of bridal boudoir photography, as soon-to-be-married women find photos of themselves a particularly thoughtful gift for their other half.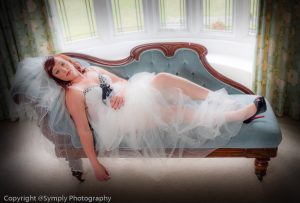 That's just the beginning, though. In the past, we've done boudoir photography for women celebrating their new figures, women who want to give a special birthday or christmas gift to their partners, and women who simply feel beautiful and sexy and want to relish in that.
Our studio prides itself in our professionalism, attention to detail and the ability to make you feel absolutely at ease throughout your boudoir session. Past clients have expressed to us that they were nervous — naturally! — at the beginning, but warmed up quickly. We laugh, we get serious, we have fun. And we promise you this: you'll walk away not only feeling more confident in your own skin, but absolutely beautiful.
So what is the meaning of boudoir?
Chances are you probably have a general idea about what boudoir photography is, but here's your chance to learn all the details.
Let's start with the word "boudoir" itself. Boudoir is a French word that literally translates to "bedroom" or "sitting room." In other words, the photographs are taken in a private space, typically somewhere with a bed, chaise or settee for the woman to lie down on. We do all of our boudoir sessions in my home as I have 4 bedrooms dedicated to the business of boudoir!
As you likely know, these pictures taken in a women's boudoir are often provocative. It's just the mood that gets set when a woman's wearing lingerie or is workin' it in sexy poses! Do note, however, that there's a difference between provocative, inherent sexiness and tacky or overtly risque. We're all about bringing out a woman's wiles and showcasing her face and figure and never push things overboard. We keep it ultra classy, ladies.
What you wear in your boudoir session depends entirely on what you feel comfortable with. We've done everything from retro pin-up style boudoir photos to powerful dominatrix-inspires themes. At Symply Boudoir we don't shoot fully nude photographs, but sometimes nudity is implied based on the way you're posed or the way a bed sheet is draped over you. Of course, we only shoot what you're comfortable with.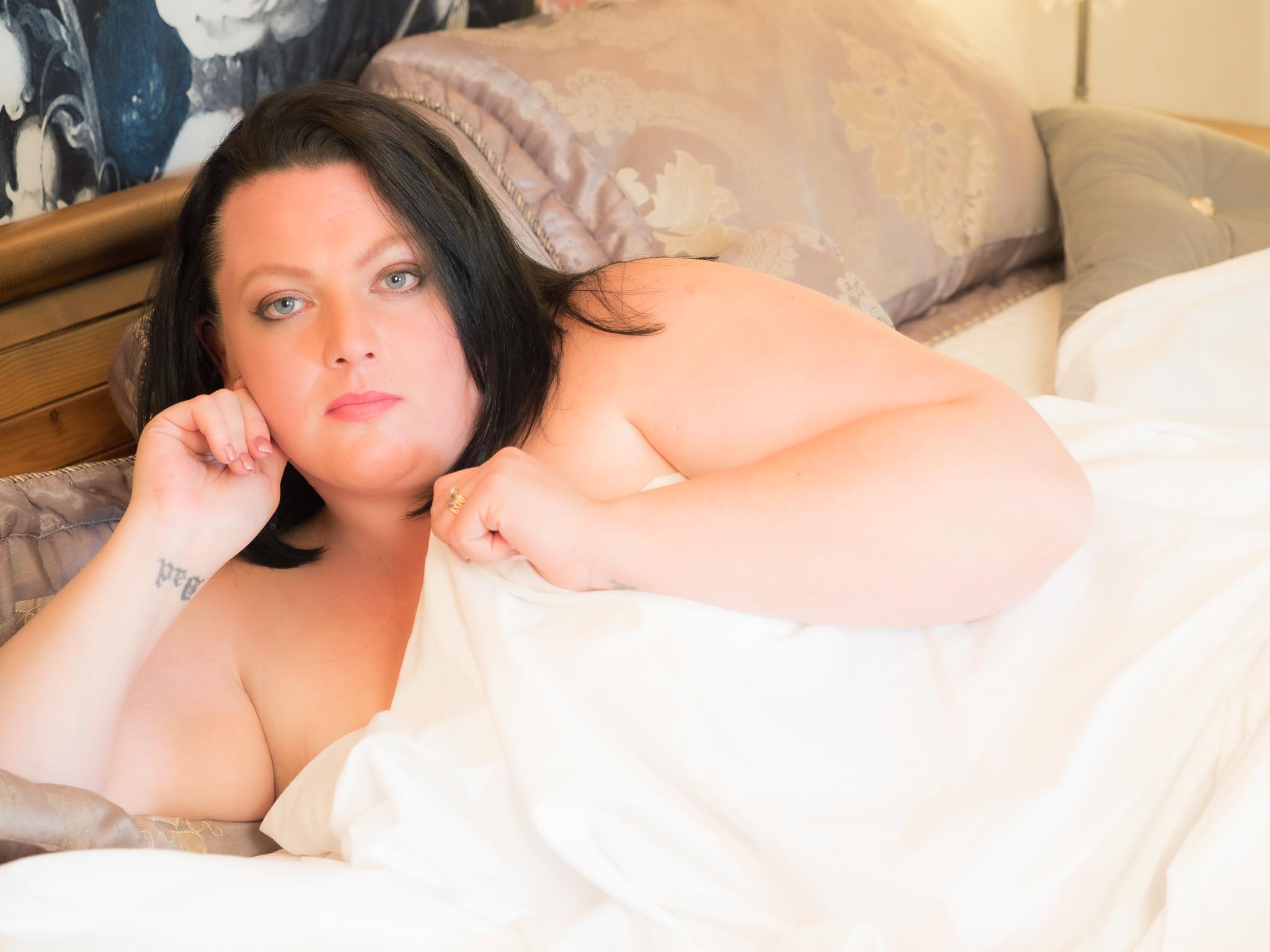 In short: boudoir photography is an opportunity to capture sensuous images of yourself for yourself. You didn't think we were going to leave you hanging, did you? No way! Half the fun of a boudoir session at Symply Boudoir is the part where you get pampered!
I have an amazing makeup artist to get you looking — and feeling — absolutely gorgeous from head to toe. This is a complimentary service that's included in your package. She will also style your hair for you . As for makeup, our artist is all about emphasizing all your gorgeous features without overdoing it. Based on the theme or vibe of your boudoir session, she'll work with you to create the best look. She always brings lots of make up so you'll have plenty of flexibility and probably pick up some tips along the way.
So there you have the meaning of boudoir – its stylish – it's fun – and it's life changing. When are you going to have your experience? Contact me for more information!