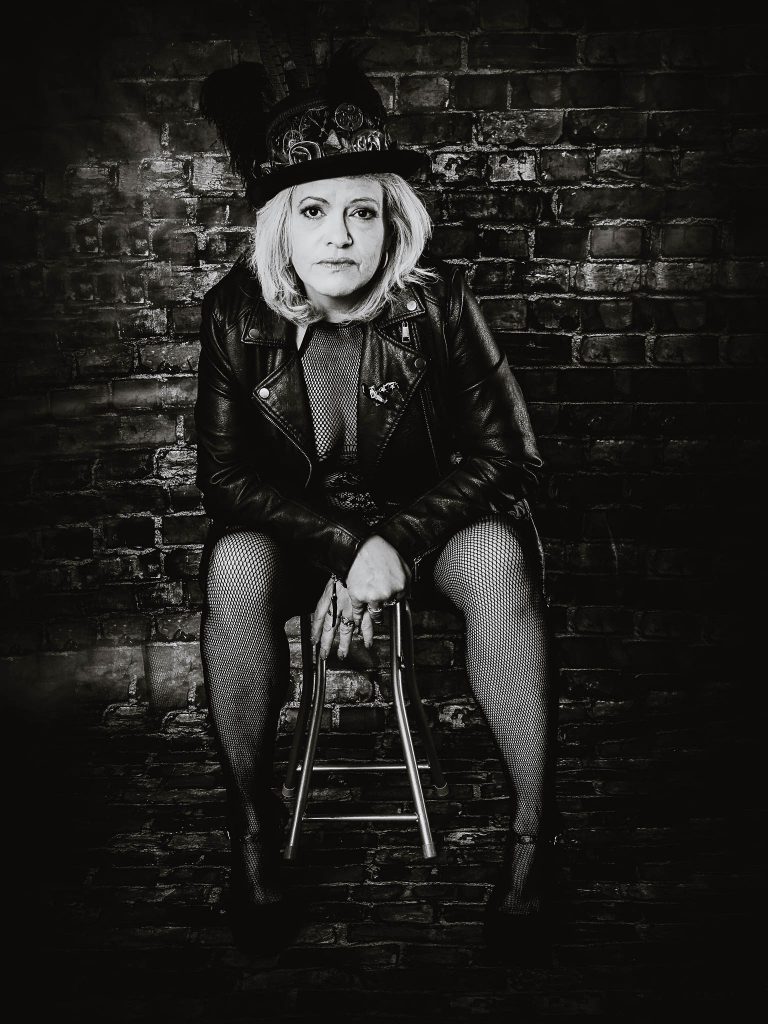 Sarah is the 4th lady to have signed up for the 50 over 50 project. I found Sarah's back story fascinating – she's a woman who has been through a terrific amount over her life. She's definitely a survivor. It was for me quite compelling when – after everything she had been through – her reason for doing the shoot was to be able to stand in front of a camera and not be afraid.
Non conformist and strong Sarah was quite clear how she wanted to be portrayed. Not for her the soft images I am fond of doing! However I don't think she should be afraid of these results. I do particularly see a lot of depth in her eyes – they always tell the true story.
WHAT IS THE BEST THING ABOUT BEING YOUR AGE?
Not having to worry about what people think. As you get older it's more acceptable to be non conformist. You can be who you are.
WHAT HARDSHIPS HAVE YOU ENDURED THAT YOU FEEL HAVE MADE YOU FEEL STRONGER?
I've found this the hardest question to answer. My family would say it was gaining my degree in Biomedical Science at the age of 43 whilst running a house and being pregnant twice during it.
But I actually think that my greatest achievement is picking myself up and carrying on no matter what gets thrown at me.
WHAT IS YOUR IDEA OF PERFECT HAPPINESS?