WHAT DO YOU DO FOR A LIVING?
I have two part time jobs, one I love and the other one not so much. For many years I have been in charge of accounts and payroll at my local family garage, Waltons Garage Services Ltd, working from home during Covid restrictions. And my second job which I love is being a consultant for The Body Shop at Home, I am like a kid in a sweetshop in my home office surrounded by beautiful lotions and potions which I sell through my Facebook page, The Beauty Box !
Difficult one but I guess the one thing that stands out as I get older is the joy I get from my family and of course my 5 amazing grandchildren. And yes …. you can hand them back
10 Years ago I was diagnosed with agressive breast cancer, talk about a bombshell, I certainly didn't see that coming and it knocked me for six. I endured 3 surgeries, 6 rounds of chemo and 25 sessions of chemo which was gruelling but I am now gratefully in remission.
Then 5 years ago my marriage of 23 years ended- I have always believed that things happen for a reason and whilst I eventually lost my beautiful home I consider myself in a better place mentally. I am still single 5 years on which sometimes makes me feel sad but I have an awful lot to be grateful for and am very much a stronger person than I used to be.
My family, no question about it. I am incredibly proud of my 3 children. I must have done something right as they grew up into the loving, stable, level headed adults they are today. I love them with all my heart.
To know that my family are all happy and healthy.
WHAT IS YOUR MOST TREASURED POSSESSION
My photo albums and videos of my children growing up. The oldest video I have is of my eldest's 2nd birthday and he is 35 this year, treasured memories.
Closely followed by my best pal Bertie, my Shih Tzu.
The Northern lights …. spending the night in a glass igloo watching the phenomenon unfold, preferably with someone to share the experience with.
Oooh must have been my motorhome I guess, after separationI went a bit wild and treated myself. It was lovely just to pack up and drive somewhere nice with Bertie.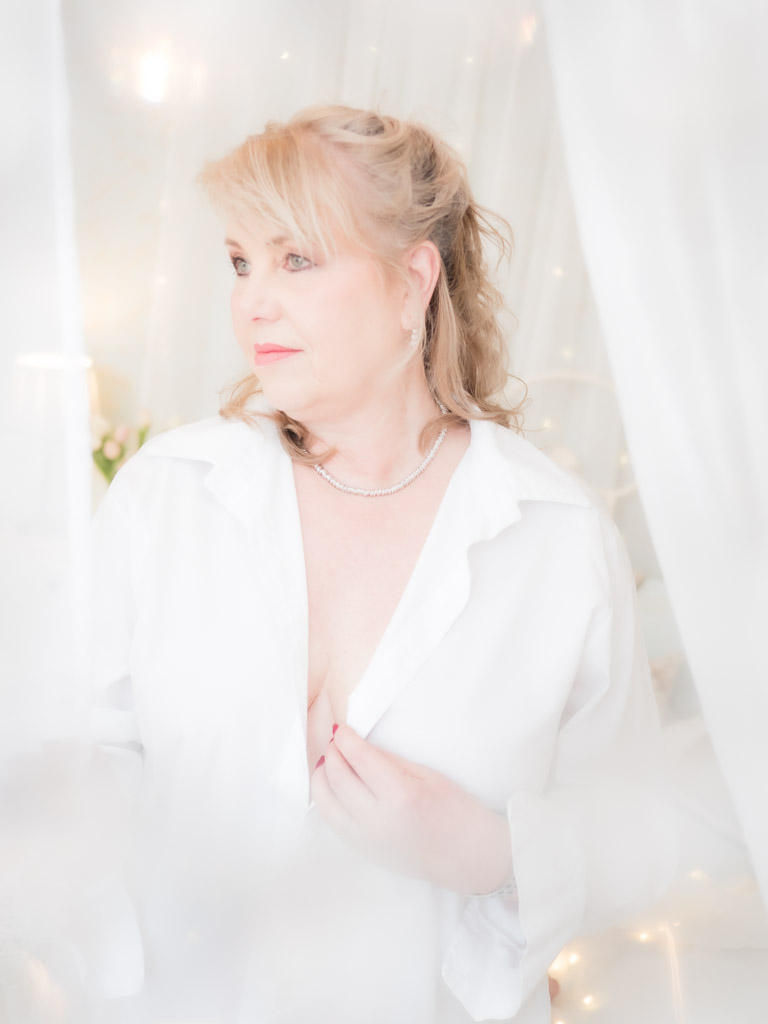 Hehe ….. everything from the waist downwards
I'm a good listener so I've been told. Being a Libra I like balance, harmony, peace and justice.