Boudoir for mature women – how many times do I get asked about that!
So many mature women are of the opinion that boudoir photography is just for the beautiful and young and that it probably isn't for them. These women will say "oh I'm over 40 I couldn't possibly look good !" Well let me tell you that in my experience as a boudoir photographer this is absolutely not the case! In fact – my best clients have been in their 50's and 60's. I recently did an amazing wet shirt look on beautiful 60-year-old Ann! She enjoys the boudoir experience so much she is coming back for her (third) shoot for her 65th birthday!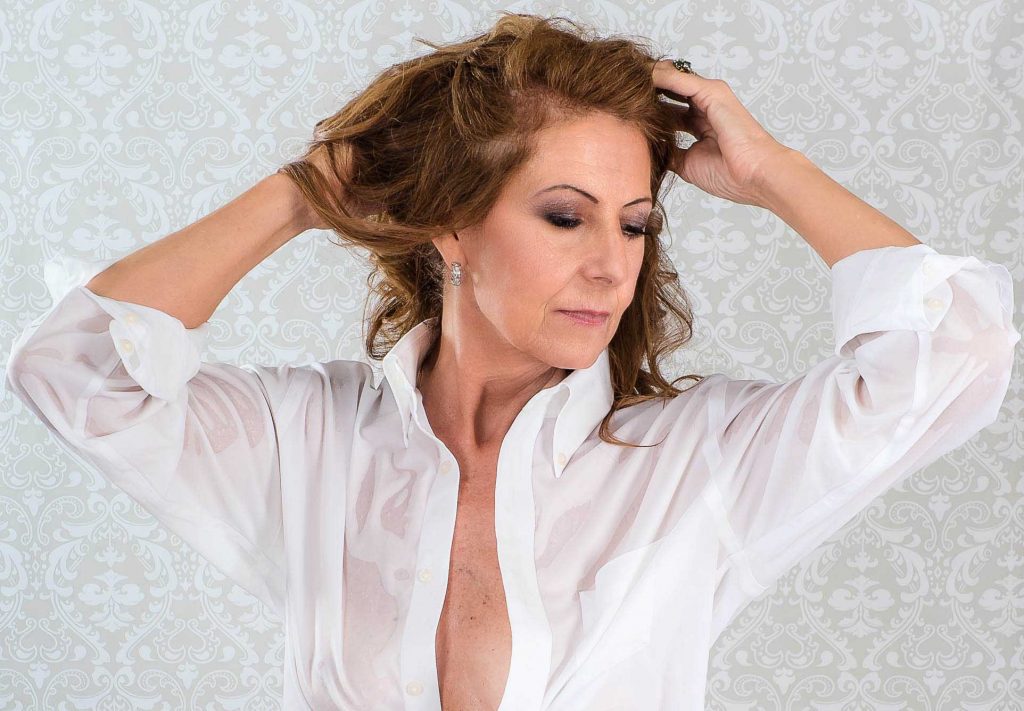 Once my ladies relax and realise that this is a bit of fun, and we're going to make them look gorgeous – well they throw off their inhibitions, and actually enjoy the whole experience. And this shows in their photos! All of my older ladies have reveled in the shock factor. Husbands who have previously taken them for granted have suddenly sat up and taken notice!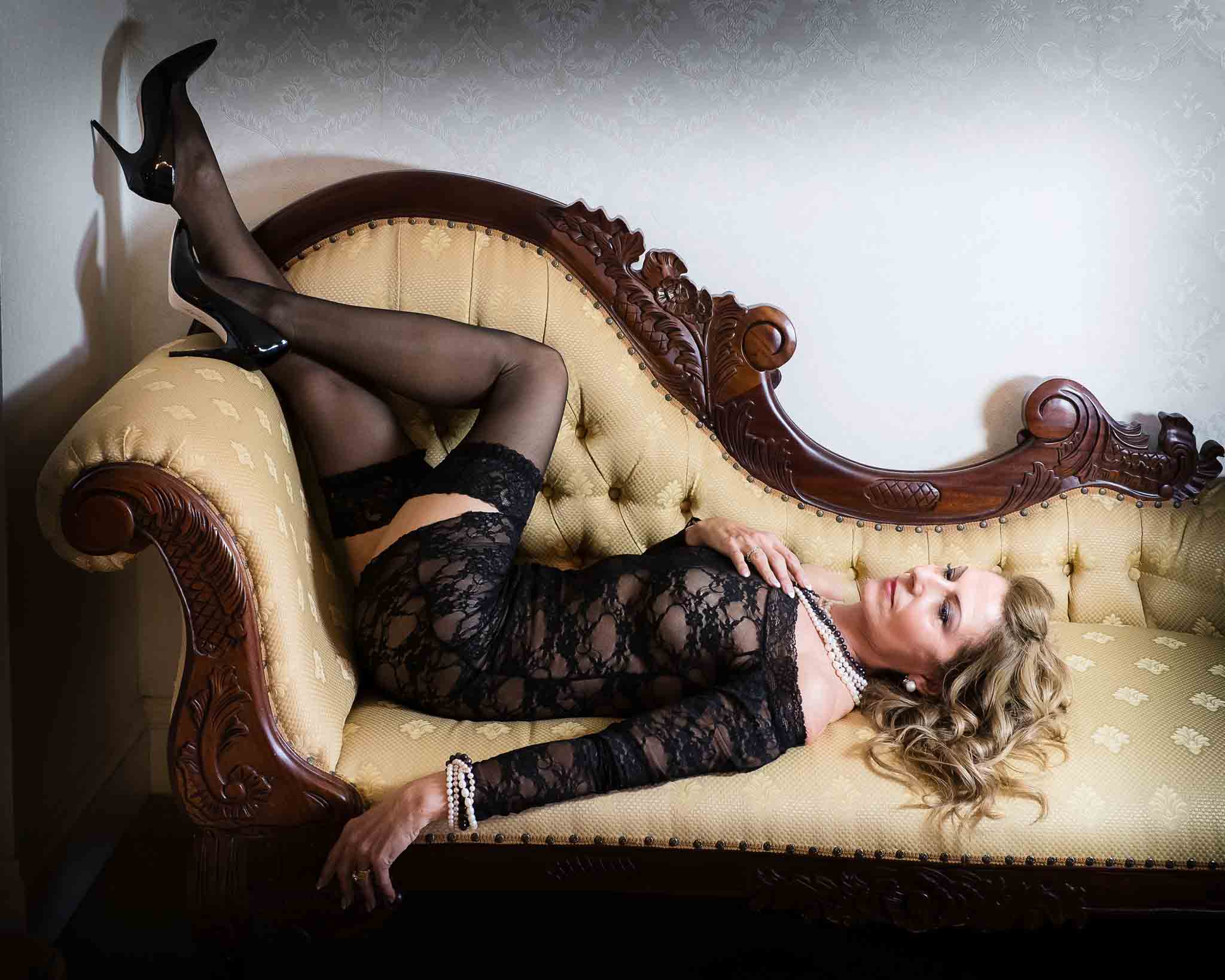 The reasons for boudoir's growing popularity amongst older women are wide and varied but, generally, women are becoming much less self-conscious about their bodies than used to be the case. TV programs such as How to Look Good Naked have done much to promote this view by demonstrating that, with a little help, anyone can look great regardless of their shape or age.
Reaching a certain age is a milestone in anyone's life and a boudoir shoot is particularly popular with women who have just turned 50 and 60. What used to be considered middle-age is now being seen as a new beginning and some women do really come 'into-their-own' at this time of life.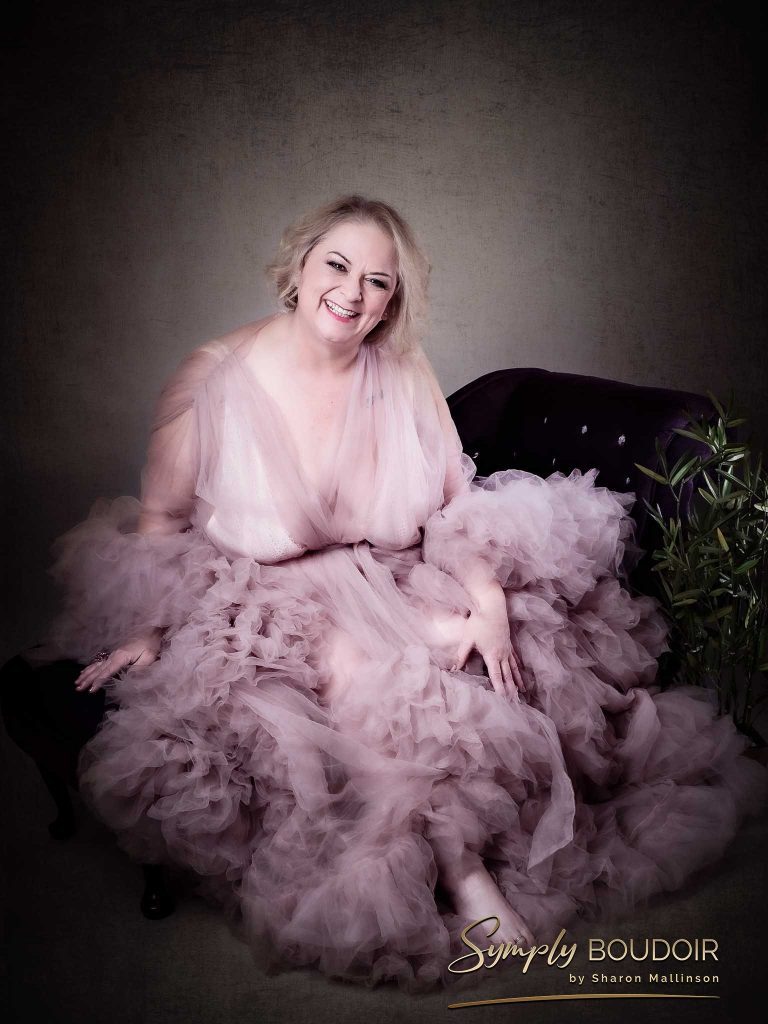 However. I realise that, sometimes, body confidence does diminish with age, so I aim to make you look and feel like you did at your most confident period. My boudoir photography is stylish and elegant – with just the right amount of zazz – but nothing that will make you feel uncomfortable. Makeup on more mature women cannot be applied the same as on a 20-year-old, and our lighting is very forgiving and retouching can bring back the youthful looks many think might be gone forever.
Every single women is beautiful and has the right to show off their bodies and gain a bit of confidence on the way. Mature women really do suit beautiful corsets and basques – I am a huge fan of Corsets-Uk – they have a fabulous range of flattering pieces designed to show you off at your absolute best.
YOU ARE NEVER TOO OLD FOR GREAT BOUDOIR PHOTOGRAPHY!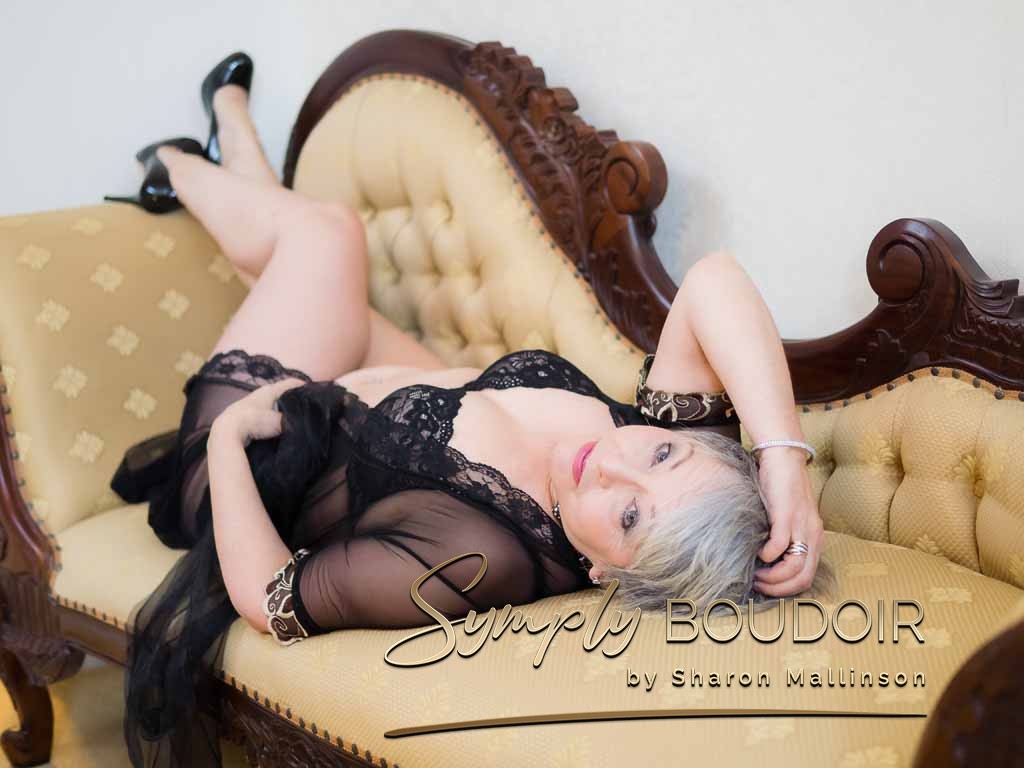 Read what Bridget had to say about her Boudoir for Mature Women Photography session :
"I had decided have some boudoir shots and found Symply Boudoir on the internet. Because it was a lady photographer I thought I would book a sitting. I was very nervous because I am a mature woman , but Sharon and the make up artist soon put me at ease. Three hours of good fun and laughter. Many thanks Katie for my fabulous make over and Sharon for the fabulous photos. You both made me feel and look a million dollars. Two words describe the photos classy and awesome !!! Would definitely recommend for any woman needing a boost!".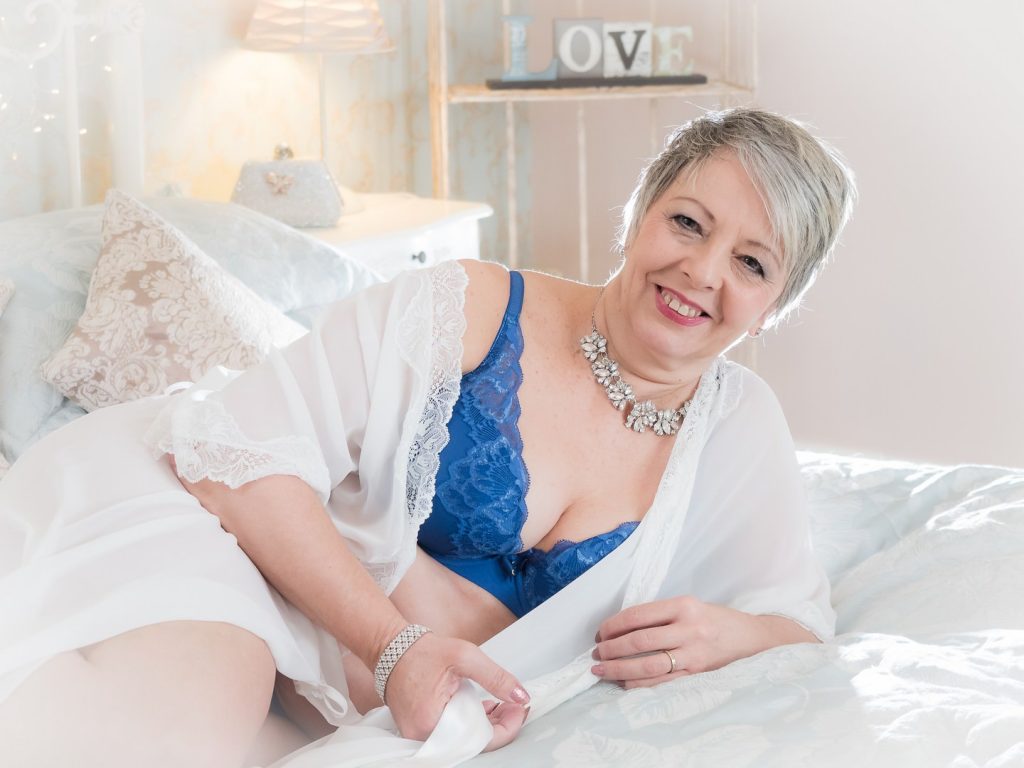 Did this post give you the courage to book your own Boudoir Experience session? Life really is too short – break free from your boundaries and have some fun! For the record – I am a "mature lady" too. So I do understand your worries and concerns. I will do everything in my power to ensure you have the best day, the best experience – and the best photos possible.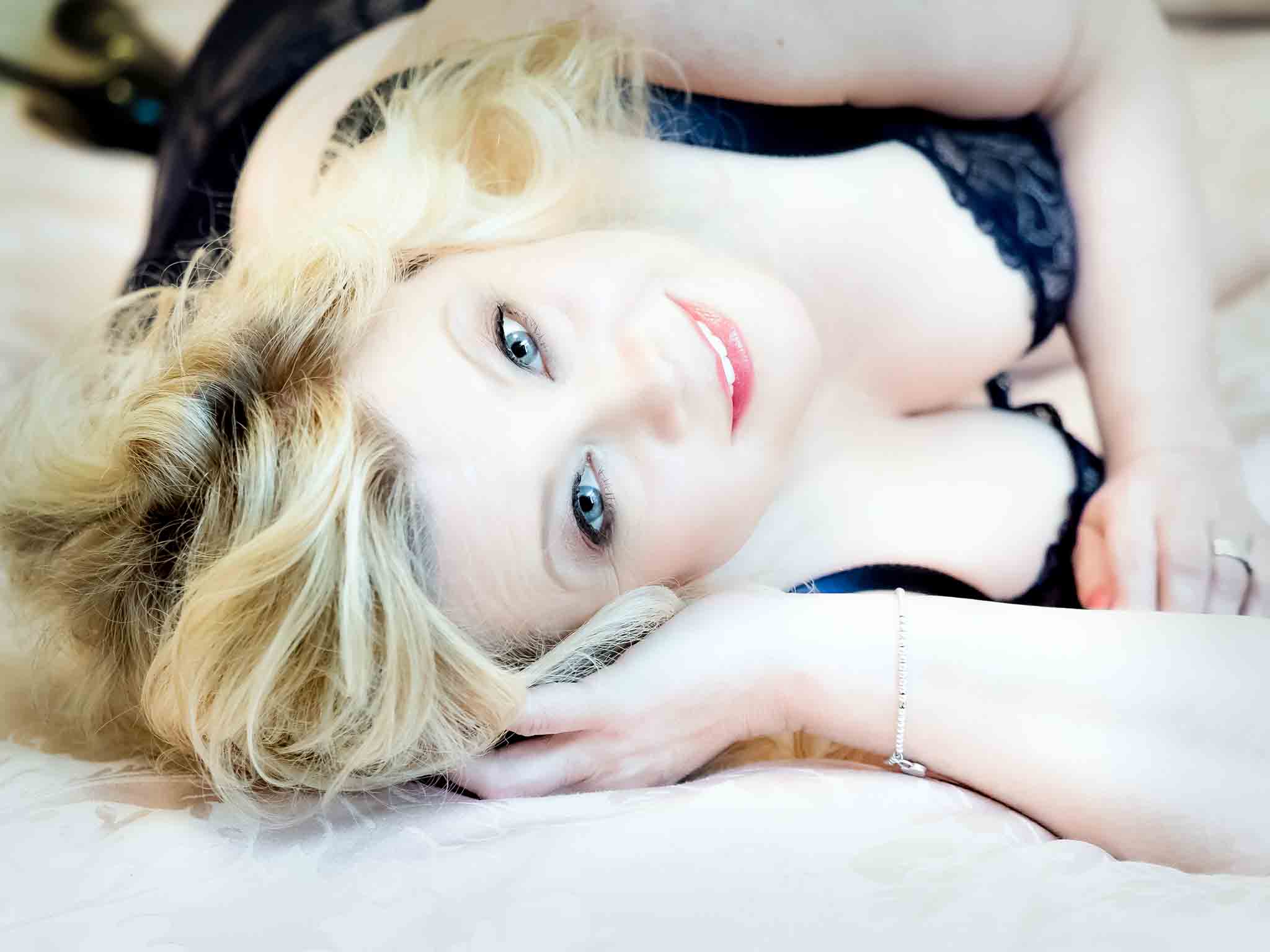 Go on – be a devil – get in touch and make it happen!