Having lived through mental and physical abuse and an ex partner trying to kill me, I don't take anything from anyone that I don't deserve. I know that I don't have to live with it.
Getting my HGV license 34 years ago and still driving now.
And becoming a member of MENSA.
A cabin by the sea and Loads of dogs
WHAT IS YOUR MOST TREASURED POSSESSION
If my house was on fire and I could save one thing (apart from my partner and my dog Duke, it would be the ashes of my last dog Charlie Bear.
I dont have one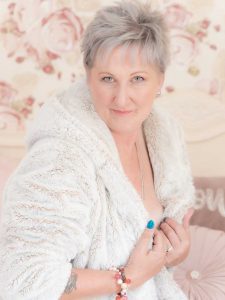 Either my photo shoot or buying my Audi A4 cabriolet
The Aspergers that seems to run in my family. It would have been nice to be more "normal" whilst growing up.
My honesty. Sometimes I am too honest though, so don't ask me if your bum looks big in it, if you think it does!