Wow. What a fascinating exercise that was! Earlier this year I put a shoutout on Facebook asking women for fill out a boudoir survey about why they might want a photoshoot. No one really likes filling out surveys without an incentive and so I offered the prize of a FREE boudoir photoshoot. Kim was pulled out of the proverbial hat and went on to rock her boudoir shoot!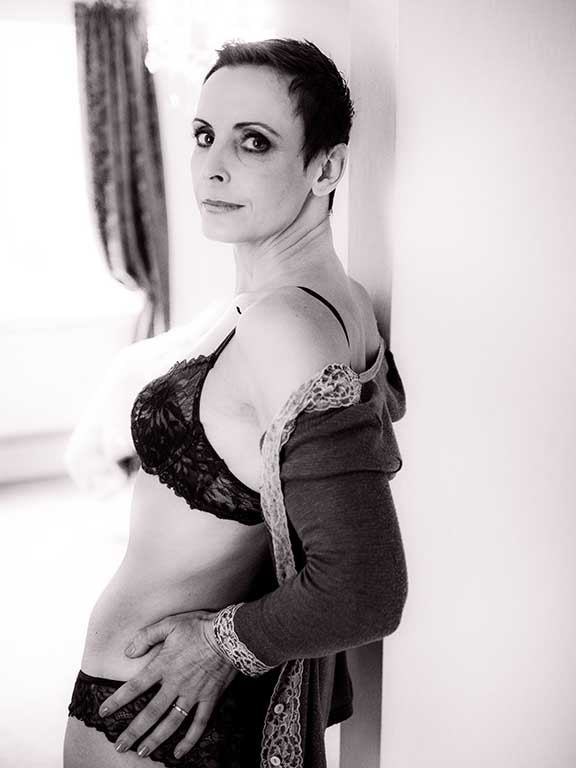 Anyway. Back to the boudoir survey! It gave me such a valuable insight but I thought it would also be interesting to you to know what other women had to say. We all have such hangups. We all think no one else in the world could possibly be as body conscious as me Boudoir is such a fantasy and anyway I couldn't possibly have a good picture taken of me. Could I?
So lets have a look at what you said!
"It's something I have always wanted to do. I think every woman should have one. It's about taking a step out of normal life for a brief moment and becoming something completely different" Sam
Boudoir Survey Results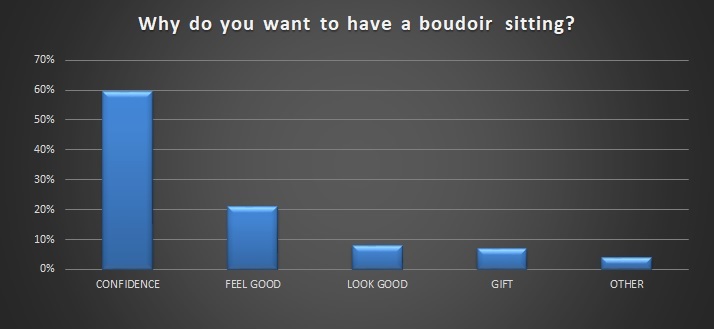 You can see that 60% of women surveyed want to have a boudoir photoshoot primarily to boost their confidence. I have to say if you look at the reviews sent in by our previous clients that's the word that is used over and over again. Everyone says it changes they way they view themselves forever. That makes me feel very humble and very proud.
Abigail wrote " I'm a mum of four without much time for myself. I'd love to show my husband that I'm still sexy"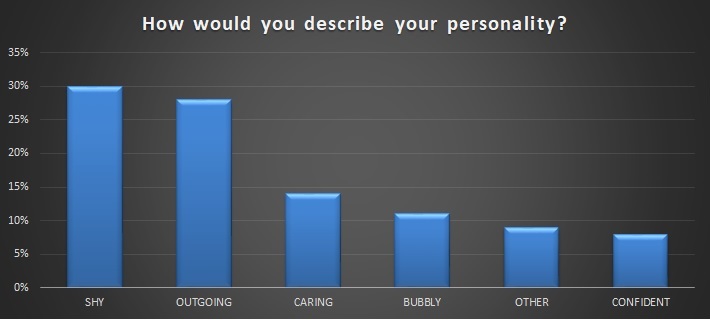 Just look at this – shy people WANT a boudoir sitting! A third of you class yourself as shy and yet you are wanting to push yourselves by having a shoot. Only 7% of you class yourselves as confident! Again we see it all the time – so many of our clients sit on my sofa in the studio nervous, shy (terrified) but at the end they are like different people. It really is an incredible thing to witness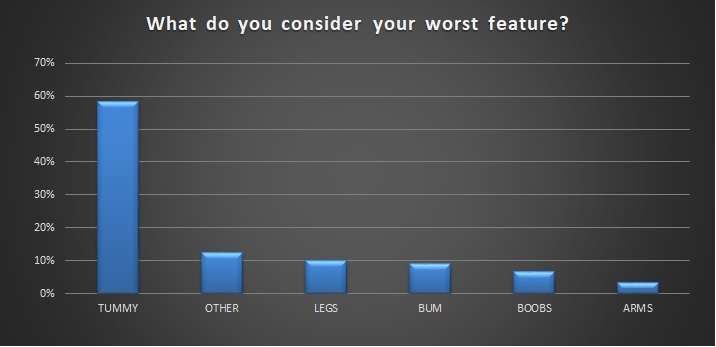 Nearly 60 % of you think your tummy is your worst feature! That is a significant number of us (yes it's mine too !!) But some of us carried babies didn't we? (That's my excuse!) But even if we didn't – 60 % for some reason don't like their tummy! Legs, arms, boobs – less than 10%. So – if you are putting off having a photoshoot because you think your tummy is too big ? Well – we can help with that, Clever posing (lots of my shots are of ladies laying on the bed or sofa ON THEIR TUMMY) There's a reason for that!! So seriously – YOU ARE NOT ON YOUR OWN! What a fascinating fact. I was blown away by the results of this one!
I was really surprised by this answer! 45% of women class their eyes as their best feature! I was saddened by the fact that nearly 10% didn't think they had a best feature at all though. I'm sure we'd find it though!!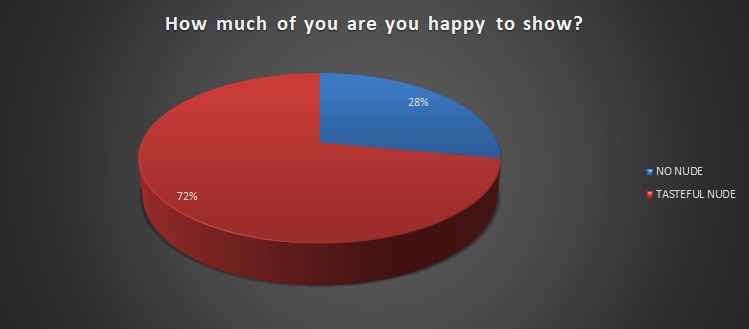 Most of my shoots are "implied" – I don't "do" full on nudity – its classy sensual elegant photography. One lady actually put in her answer "before I saw your work – I thought boudoir was all about sex – now I know it is classy"
Finally – Katie would be thrilled to hear this – 98% of you thought makeover and hair is part of the experience – so she get's to keep her job ! 🙂
What do you think of the boudoir survey ladies? Thoughts? Comments? I'd love to hear them. In the meantime to all those brave ladies who opened their hearts to me – thank you. You are AMAZING. Just as you are
Been inspired? Ready to take the plunge and change the way you see yourself forever? The only limit is you – let's have a chat x