One of the things that has always stood out to me about a boudoir experience is how it changes the way a woman feels about herself. Before I immersed myself into this type of photography I thought boudoir was about pretty, young, confident women coming in to have some sultry photos taken of themselves. I literally couldn't have been further from the truth.
My regular client tends to be someone who is absolutely lacking in confidence, unsure of herself and really doesn't see herself as beautiful. It's why I love doing this so much. I know I can make such a difference to the way a woman views herself. So every time a client contacts me I do take the time to find out what her "story" is. What it is she wants, why she wants it and how can a boudoir experience possibly make a difference.
So when Gemma contacted me and told me her story -I knew it was something that had to be shared. This lovely lady had been through so much and overcome such obstacles – and yet …… she still didn't view herself as beautiful. I asked her if she could write down how she felt. What she'd been through, and how she felt now. I think her message to other people who are fighting a weight battle is enormously powerful.
We didn't have anything to do with Gemma's weight loss journey. But we have helped her see how far she has come – and to inspire and encourage her to keep going. That it was all worthwhile.
So – in her own words – read Gemma's story – it is incredible:-
"Ok so it's taken a lot for me to actually do this but I think I owe it to myself to make it public what I've actually managed to do and how far I've come on my weight loss journey. I'm confident there will be people reading this who will be rolling their eyes and have their own opinions on it but you know what? I genuinely couldn't care less. I'm getting so close to not worrying about what people think of me and I'm proud of myself. That's all that matters.
Back in 2007 I was branded 'Britain's Fattest Teenager' (google it, it's actually true!) My time at secondary school I endured what can only be described as torture. Growing up I had always been a 'big girl' but I reached peak at the age of 17, weighing a whopping 40 stone with a BMI of 89.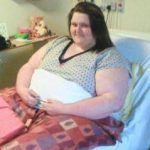 Life was lonely, as I had very few friends and was tormented every single day. My fellow pupils, some which I thought were 'friends' and even people outside of school bullied and criticised me to a hellish extent. This has caused lasting damage to the point where I hated myself. I genuinely believed I was the most hideous looking person in the world.
Every evening was spent crying and sat feeling sorry for myself. I ate to make myself feel better and ending up feeling worse because the weight kept piling on. In 2007 I decided enough was enough. I couldn't fit in my biggest pair of trousers which were a size 36/38. I realised losing between 2 -4lb a week at Weight Watchers just wasn't going to cut it. In despair I approached my gp and begged him to help me.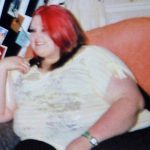 My knees were failing me because of the weight. I was told I would never be able to have children either. I was also told I would be dead by the time I was 21. So in 2007, I had a gastric bypass. At the time I was the youngest person in the UK to actually do it .
The chance of me dying on the table was 60/40! But the way I saw it was at least if I did die – I died trying to save myself .
Fast Forward Ten years ….
So – after a total weight loss of over 23st – I had been left with a hideous amount of excess skin. I didn't qualify to have this removed on the NHS, (as you can imagine this didn't help me love myself any more). In fact I often wished myself big again!
At least before the weight loss it was firm and not getting in the way! However -I eventually had over 4kg of skin removed from my stomach alone. I've still got just shy of £15k worth of procedures to go to remove all my excess skin but I'm finally learning to love myself again for who and what I am now.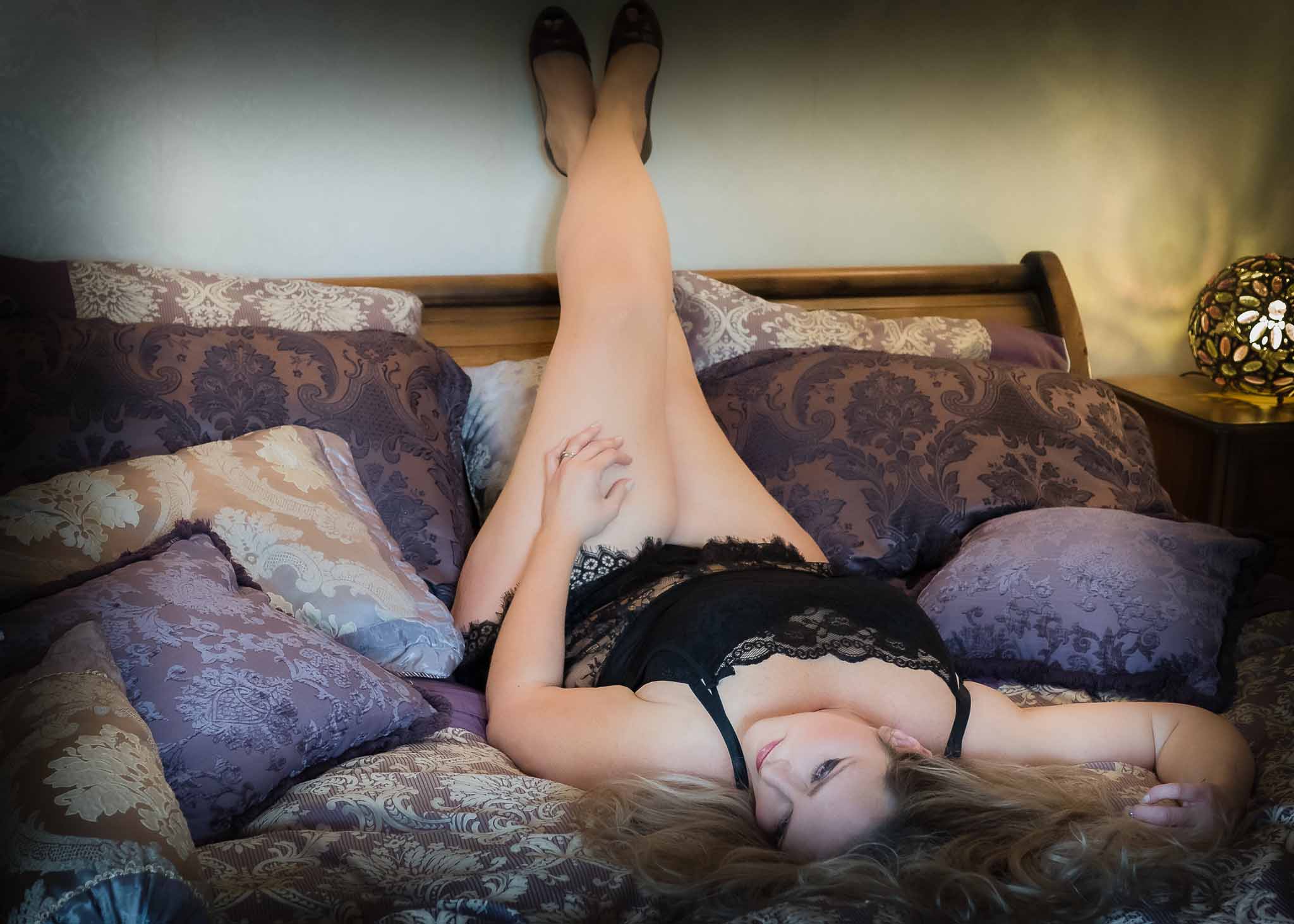 Today….
It is now 12 years post surgery. I'm married to a fantastic man, Lewis. We have our gorgeous son Zak who is now 9, and I've just had my first boudoir photo shoot with Sharon and Katie at Symply Boudoir! I'm absolutely thrilled with the results. The whole experience has shown me that despite what I see in the mirror every day, I'm actually not the same person I was 12 years ago. I now know my worth.
There will always be people out there that are just deliberately trying to put me down and blow out my candle but I'm learning to rise above it. I will always have my own insecurities because of the things I endured as a child. I will always be a little bit broken .
My mum always told me I was her number one regardless of what anyone else had to say. However I never really appreciated how much that meant until she's no longer here to remind me. I carry her in my heart and every day I wake up and fight for her, I fight for every single word of encouragement she ever gave me and I fight for her to live on in me with her positivity. Every day I fight with myself but one day I will win, I can feel it.
Thank you Sharon and Katie for helping me see how amazing I can actually look. It's amazing what a sprinkle of fairy dust can do!
If anyone reading this takes anything from it, let it be that beauty comes in all shapes and sizes. Wearing your confidence like your magic pants is sexy as hell! It's just taken me 12 years and a boudoir photo shoot to see it for myself "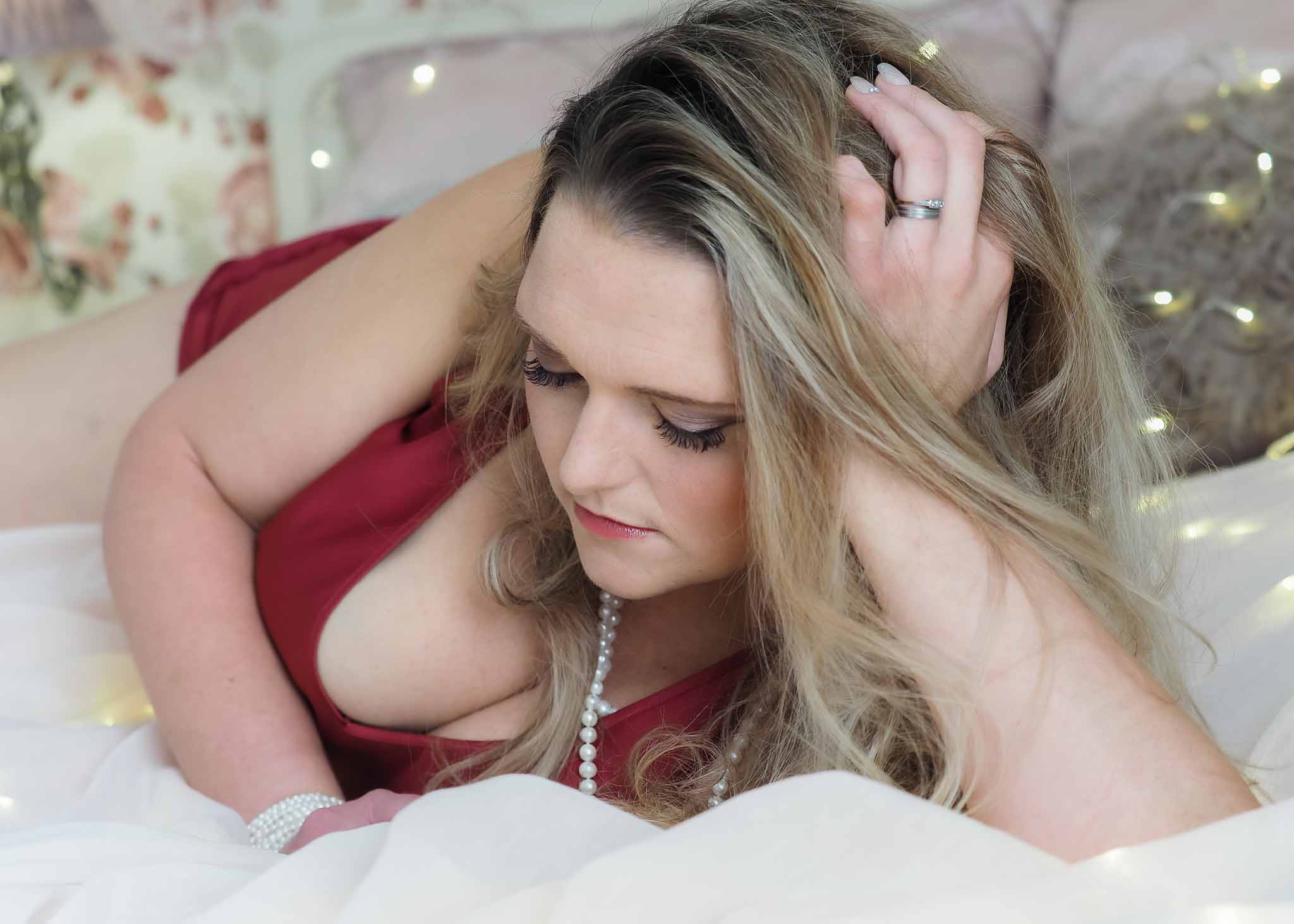 For the record – these boudoir photos are honest. I wanted to show Gemma that she looked beautiful in her own right. Her excess skin wasn't "photoshopped " out – that would have been unfair to her. I wanted to prove to her that in her own right, with the right posing and with the normal skills a boudoir photographer should bring – this is what she is. Yes she might have been Britains Fattest Teenager – but look what she is now! An absolute bombshell.
If you have found this inspiring and you would like to talk to me about a boudoir experience of your own – do get in touch!