Jodie is a beautiful young woman. There is absolutely no denying that .But she has lived as a paraplegic for the last 20 years . A cruel twist of fate caused what should have been a life enhancing operation to fix her scoliosis confine her to a wheelchair. I had no idea how people are judged, and defined by their disabilities. It is something that is beyond my comprehension but clearly it happens.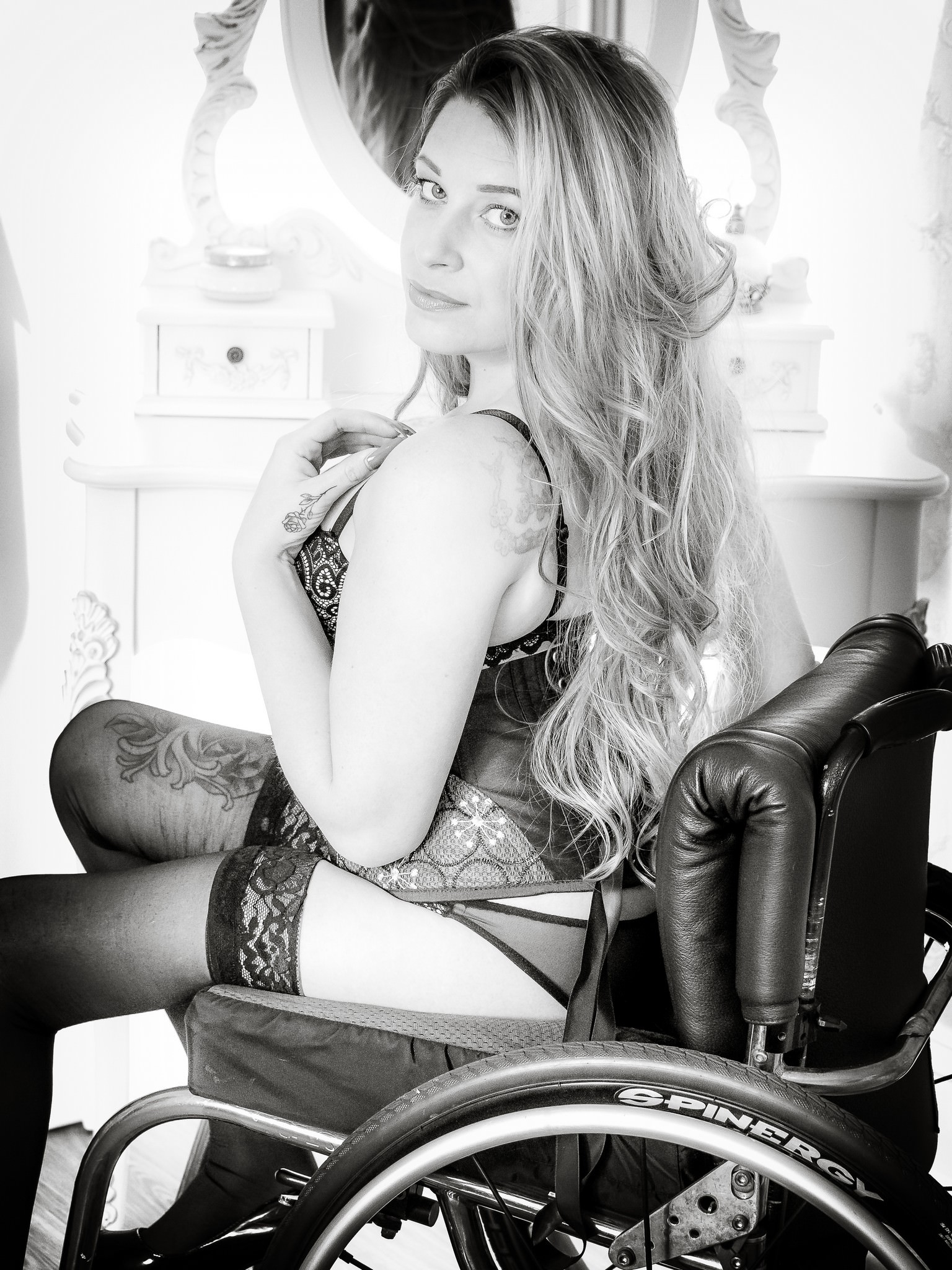 It has a devastating emotional effect and leaves the person feeling invisible – or – in Jodie's words – feeling like a freak. People would talk over her and ask her friends for their opinions rather than talk direct to her. Inevitably this caused depression and a feeling of worthlessness.
So when Jodie read about how a boudoir shoot – of all things – could help boost self esteem and help women love themselves again – she thought "why not". Yes, she was worried. How on earth could anybody in a wheelchair look sexy? She was convinced she'd look disgusting . But – she was willing to try anything.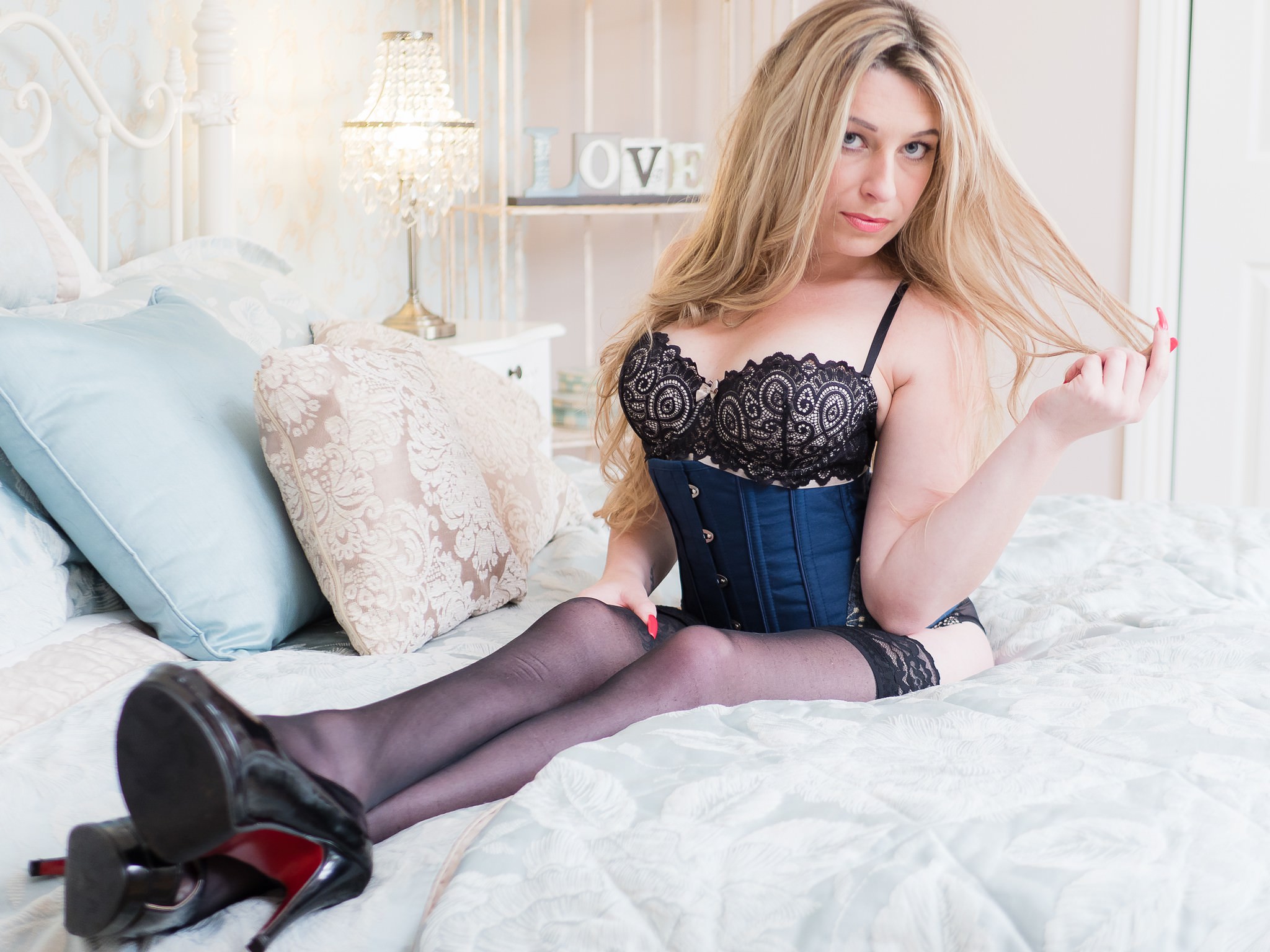 It took a little bit of thinking as to how we could give Jodie the best experience despite being unable to move without a wheelchair or assistance. But where there is a will there is a way and with the help of a couple of close friends we gave her the photoshoot she justly deserved. We shot her images over a couple of sessions. It takes time to position her, and getting dressed into the stunning corsets and outfits she brought took a little longer than normal. A boudoir shoot is a workout anyway without the added difficulties!
We had a lot of fun. We played rocky music, we laughed and we took AMAZING photos. This girl was terrific – and when I started to show her back of camera shots – she started to believe it.
I really do believe her when she says in her powerful video that she now feels so much better about herself. She can now see what the rest of us can see. But more importantly – she doesn't feel defined by her wheelchair anymore. The world is her oyster. There's a whole new career waiting for her as a model with a disability – she's got what it takes.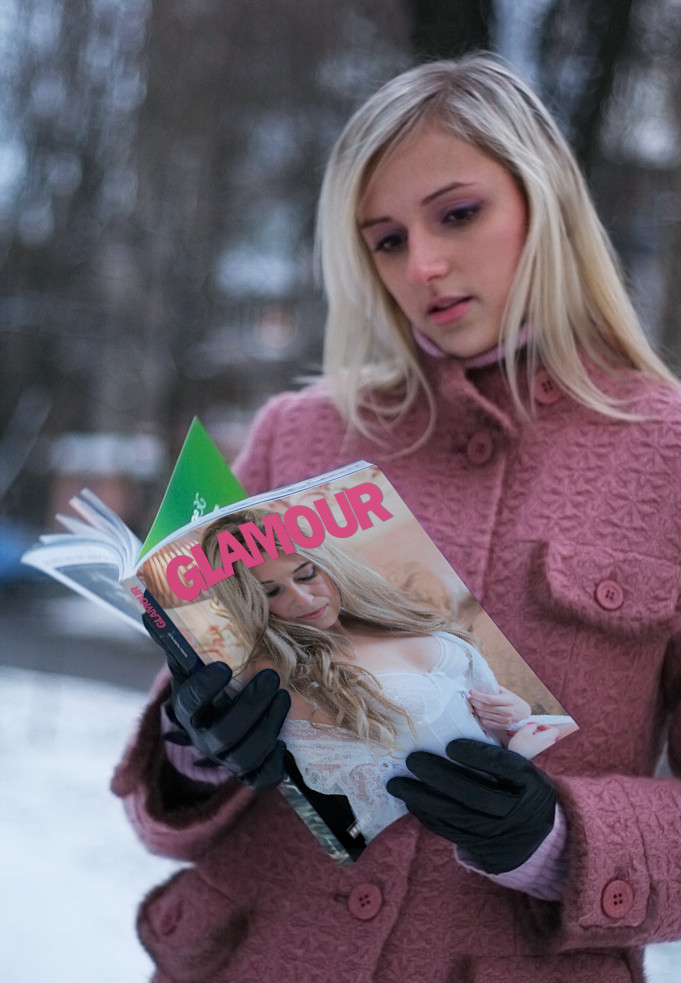 I'm so delighted we've made a bit of a difference to such a brave and inspirational young woman. If she can do it – what's stopping you? Do you want to change the way you view yourself? Give us a call – honestly it is worth it – only when you love yourself can you fly.